Teesside University
Address: Middlesbrough, Tees Valley, TS1 3BA
Website: http://www.tees.ac.uk
Telephone: 01642 218121
Vice Chancellor: Professor Graham Henderson
With roots going back to 1929, Teesside University has a proud tradition of meeting the needs of key industrial sectors such as engineering, petrochemicals and, more recently, the digital sector. Today it is one of the UK's leading employer-facing universities, with its business start-up programme launching over 300 new enterprises in the last decade. It is also a national leader in promoting R&D-focused Knowledge Transfer Partnerships (KTPs) and its innovative DigitalCity Fellowship scheme has helped graduates launch over 100 new digital enterprises.
The University is highly regarded for its specialist courses in areas such as digital media, animation and computer games design; criminology, policing, forensics, fraud management and crime scene science; health and social care; engineering; and leadership & management. Its niche provision is designed to meet specific employer needs, with many professionally accredited programmes encouraging a real-world problem-solving approach.
Student numbers have grown rapidly in the last decade and the campus has been transformed with showpiece new buildings. Today it has a community of nearly 30,000 scholars and is increasingly popular with international students. In the 2010 International Student Barometer (ISB), overseas students gave Teesside a score of 89% for overall satisfaction amongst the 44 UK universities taking part and gave it a top two placing in the UK for overall average satisfaction with Learning, Living and Support in the ISB.
Teesside has five research institutes which are building on the positive outcome in the last Research Assessment Exercise (RAE) and preparing for the Research Excellence Framework (REF) by focusing on key areas of research strength at Teesside. The University's strongest areas in the last RAE were computing and history, which had half their work classified as internationally excellent, including 10% rated as world leading.
Teesside was the winner of the Times Higher Education's University of the Year Award in 2009/10 with judges singling out its commitment to working with communities and businesses, making it 'the public benefactor par excellence'.
As well as University of the Year, Teesside won the Times Higher's Outstanding Employer Engagement Initiative Award 2009/10 for its Leadership and Management programme designed, developed and delivered in partnership with the North East Chamber of Commerce.
Recent news from Teesside University
Related to Teesside University
Wrap-around careers support from week one "I am delighted to support this excellent programme. Teesside University provides students with an excellent academic experience, and with this initiative they're helping young graduates make that sometimes difficult step between education and employment." … Continue reading →
Every year, we at University Alliance run a design competition for the cover of our Christmas cards. This year's theme for the competition was 'Futures', in line with our university_vision project. The competition was open to staff and students of Alliance … Continue reading →
Teesside University is committed to working in partnership to enable individuals and organisations to achieve their potential through high quality learning, research and knowledge transfer. Business Secretary Vince Cable has described Teesside University as "a brilliant place – one of … Continue reading →
Built on Teesside University's world-renowned expertise and reputation in digital media and digital technology, DigitalCity Innovation (DCI) is creating record numbers of high growth businesses and jobs. Since 2008 DCI has directly created almost 200 companies and at least 265 … Continue reading →
Teesside University has been awarded £25,000 from social entrepreneurship charity UnLtd to help support social enterprise as part of a new initiative by the Higher Education Funding Council. Teesside is one of 56 higher education institutions to be chosen for … Continue reading →
When I became Deputy Vice-Chancellor, one of my driving ambitions was that Teesside University would achieve regional, national and international recognition as the UK's leading university for its work with business.  I am pleased to report that we are definitely … Continue reading →
Universities UK (UUK) launched their latest report 'Supporting a UK Success Story: the impact of university research and sport development' at a star studded Parliamentary reception this week as part of Universities Week. The report looks at some of the … Continue reading →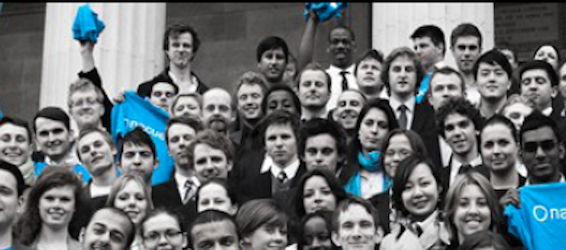 Six Alliance universities are to host an exciting new research project being led by the National Consortium of University Entrepreneurs (NACUE) and Lloyds Banking Group on 'Developing Entrepreneurial Students & Graduates'. University of Plymouth, University of Glamorgan, Nottingham Trent University, Manchester Metropolitan University, Teesside … Continue reading →