University of Lincoln
Address: Brayford Pool, Lincoln, LN6 7TS
Website: http://www.lincoln.ac.uk
Telephone: 01522 882000
Vice Chancellor: Professor Mary Stuart
Situated in the heart of a beautiful and historic city, the University of Lincoln continues to ascend all the national league tables and was the greatest riser in Times Good University Guide 2010.
Established in 2001, the University is worth more than £250 million to the local economy (doubling local economic growth rates) and has created more than 3,000 new jobs.
Over £180 million has been invested in the stunning Brayford Pool campus that has transformed a city centre brownfield site, revitalised the area and attracted investment from the retail, leisure and property sectors.
Our award-winning business incubation centre, Enterprise, has supported more than 100 new and growing businesses to establish themselves in the region.
At our Holbeach campus, this commitment to business is evident in the National Centre for Food Manufacturing, a state-of-the-art training factory sponsored and updated entirely by industry.
We provide work-based learning for industry and the armed forces, and we are building the UK's first purpose-built engineering school in 25 years in collaboration with Siemens.
Lincoln saw an increase in national research funding of more than 600 per cent following the 2008 Research Assessment Exercise (RAE).
Our research has real impact for people and society and includes low carbon technology in aviation, mobility for disabled people, design of successful, liveable cities, pre-hospital care by ambulance services, community re-offending, and anti-terrorist surveillance.
Students rated Lincoln's courses among the best in the country in the 2010 National Student Survey, with the University coming in the top 25% overall. Accounting was ranked number one nationally.
Recent news from University of Lincoln
Related to University of Lincoln
'Industry ready' through partnership "The success of this scheme can be measured in two ways – every undergraduate on these degrees secured a work placement for the summer vacation, and the majority of them worked in roles that are normally … Continue reading →
It was my first time attending the Times Higher Awards last night, so a few reflections before I move on to congratulate the winners. My first impression was just how many people were there. We talk a lot about a … Continue reading →
Explore the themes » The Lincoln School of Engineering in a long-term partnership with Siemens, is pushing at the boundaries of science and technology to improve combustion technologies that will have significant benefits for energy use and consumption. The latest … Continue reading →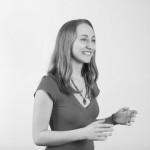 Saying 'yes' at pivotal moments Amy Guy, M(Comp) Web Technology, University of Lincoln When I was at school, writing and designing websites was always a hobby, but I did completely unrelated A' levels.  Everyone expected me to go to Cambridge … Continue reading →