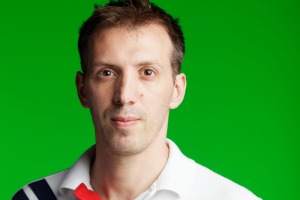 13strides
Graduate of Teesside University
Multimedia Application
Home grown talent
I spent my twenties travelling the world doing the 400 metre hurdles. It's not a career that can last forever and it came to an abrupt halt when I was 29, at the World Championships in Paris. I hit one of the hurdles, landed badly and shattered my ankle – my racing days were over. From my hospital bed, I enrolled for a Multimedia Applications Masters in my home town of Middlesbrough at Teesside University. The course gave me a good grounding in design and programming and gave me some great contacts.
My cousin Kevin, also a hurdler, and I had always had our eye on starting a business together. Combining a love for sport and digital skills, we created a digital agency focused exclusively on sport, and called it 13strides (the optimum number of paces between barriers in the 400m hurdles). I approached Teesside's enterprise arm and they had space for us in their incubation centre and we started-up, risk free.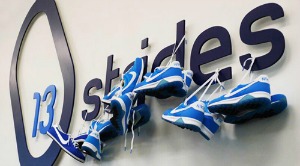 The guidance we got from daily courses and drop in sessions with lawyers was great but I think being surrounded by ambitious and like-minded people was just as important. There were always lights on somewhere in the building and, being competitive, it inspired us to keep working hard. Stephen Murray, one of the lecturers, acted as a mentor. He really helped us develop the creative side to the business and still gives us advice and does photography work for us.
In the beginning we did work for friends, but getting our first 'real' job was an unbelievable feeling. Reebok asked us to work on the technical training aspect of a marathon coaching website with a big London agency – they looked to us as the experts. Specialising in sport, and athletics in particular, was paying off and work kept coming in.
Kevin and I were soon over-stretched but Stephen and other lecturers would push students our way saying, "can this student use your company as a case study for his Masters?" and that led to our first employees. London and other big cities are magnets for experienced designers and developers but if we need an employee we go to the lecturers at Teesside and ask who they'd suggest. Twice we've even created jobs for students they've highly recommended! Now there are seven of us, all graduates from the School of Computing at Teesside. Brendan Foster, Chairman of Nova International, came to meet us at Teesside and being based at the University with so much talent around became a part of the pitch. They're now our biggest client.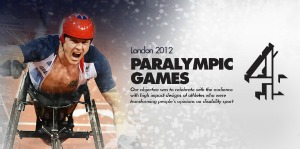 Another exciting opportunity came when Channel 4 emailed to say that if we were passing by we should pop in for a chat. We made sure that we were 'passing by' and we pitched and won the design and editorial work for the Athletics World Championships. We're now on our fourth project with them – including designing the website for the Paralympics, which has been shortlisted for a Sport Industry Award. Courtesy of Chanel 4, Kevin and I were in the stadium the night that Jonnie Peacock and David Weir won gold. Being there was great but helping to share that experience on-line with millions of people was even better.
It's amazing to think how far we've come. This year I was on a panel with course lecturers and someone from Dreamworks judging the ideas of 100 Animation and Visual Effects students who had created a short, animated film about our company as part of their course. They're now all working to create the real thing to go on our website. The standard was fantastic – I'll be keeping an eye out for future employees. I'm also working with UK Trade & Investment to take 13strides internationally. There are exciting opportunities for us in America with so many mass participation running events. It's back to travelling the world, but this time I'll leave the running to others!