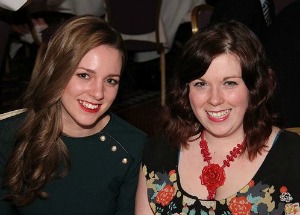 Kindred Sole
Graduate of De Montfort University
Fashion Retail Buying
Two of a kind
We both wanted a degree that we could use and DMU's Fashion Buying course was just that – it was very practical and combined creativity with business. We met in our first year and had a kindred experience. We had similar tastes, wanted similar things and soon we knew we wanted to set up a business together. It didn't take long to develop the idea either. We are both a bit obsessed with shoes and we saw that there was space in the online market for a collection of attention worthy shoes, something a bit out of the ordinary.
Then it was research, research, research; and our course gave us the tools to do it properly. We needed to know whether there was demand, who we were going to sell to and what budget they had. So we built our customer profile – everything from the car they drive, the house they live in and the job they have – and shaped our business around our customer. But we were still students, we had no money and neither of us knew about the practical side of running a business. We needed to figure out how to turn our idea into reality.
Then Claire, one of our lecturers, asked us if we knew about Enterprise Inc, a business incubation and support programme run by the University for students and graduates with a good business idea. We were finishing our dissertations and preparing for our degree show but Enterprise Inc was too good an opportunity to pass up. It was scary presenting our idea to a Dragons' Den style panel and having to answer lots of difficult questions about the business and explaining the figures. Despite our nerves, we won a place on the scheme. We started at the incubation centre on the same day that we got our degree results…and we haven't stopped since!
Enterprise Inc made the difference between us having a good business idea and actually having a business. Amy, our business mentor was a whizz. She helped us get our initial bank loan. It was 2009, we were 21, we didn't have any assets, but the bank was pleased with our business plan (if a little surprised) and 3 months after graduating they loaned us the rest of the money we needed to start-up.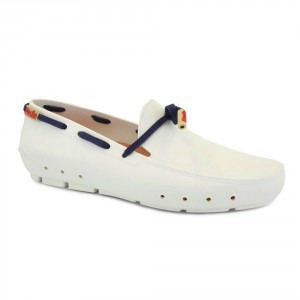 As part of the 12 month Enterprise Inc scheme we also received some funding, office space, marketing support and accounting and legal help. We made good use of the drop in sessions with lawyers as we really needed their expertise, particularly on copywriting images and the legislation around distance selling – we had to make sure we got that right. The innovation centre and enterprise course was a bit like running a business with stabilisers. The stabilisers are well and truly off now but we wouldn't have got where we are now without it.
We had planned to sell internationally about a year in, but after the first week we had people in 76 countries wanting to buy our shoes! We couldn't process their sales as we didn't have the infrastructure to cope with the legalities of international deliveries. We had to fix that quickly. Now we do really well not only in the UK but also in the US, Australia and Japan and this year we were finalists in the Footwear Industry Awards.
Kindred Sole is a lot of work and it means our lives are quite different from a lot of other women our age, but we love what we do. The business world can be a bit male dominated and it inspired us hearing strong business women like Tamara Mellon come and speak to us at DMU. Now we love going to speak to school and university students who are in the same position we were a few years ago. Hopefully it's encouraging for them to see two girls standing there and saying "three years on we've done this and you can do it too."