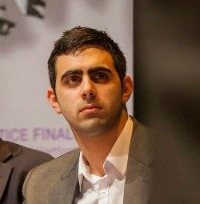 Smart Cookie Design
Graduate of the University of Hertfordshire
Business Economics
Hold on to your dream
During my degree I started going along to the monthly enterprise events and workshops put on by the university. I was inspired by the stories of speakers like Michelle Mone who started Ultimo and I became more and more interested in enterprise. I worked in the University's marketing team for my placement in year three. I was outsourcing the design work the website and I found myself thinking "I wish I could design it instead."
During that year I met Nigel Culkin, Head of the Enterprise Department at Hertfordshire. We were both really keen to get together with others interested in enterprise and decided to start the Entrepreneurs Society. So many entrepreneurs are inventors and don't come from a business background, so from the start we intentionally involved people from across the university – from health, creative arts, lawyers. We soon had over a thousand members!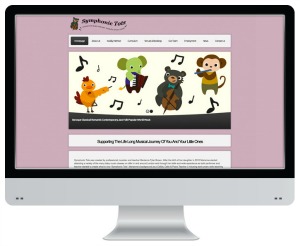 It was a pretty big job running the society and doing my placement but I got to meet so many creative people and it confirmed that I really enjoyed business and the thought of working for myself. NACUE, who help support societies like ours, were founded around that time and took us under their wing. They put us in touch with speakers for dinners and events, shared ideas and made connections, one of which led to the Society receiving sponsorship from Microsoft.
I'd learnt how to build a website as part of a module in first year. I was fascinated by it and spent evenings doing online tutorials to learn new things. So when I heard about Flare, a business idea competition, I entered the business plan for a website I was running, reviewing bars and nightclubs in London, and I won first prize. I decided not to spend the winnings straight away and waited until I graduated to start up my business.
I used the time well. Nigel gave me lots of advice and introduced me to Tim, who was running a web development company and Deji, who was in the process of setting up a magazine. Tim was great because he'd already been through it and gave me some great advice. But it was Deji, who was the biggest encouragement to start up as we both had no money, our businesses were at the same stage and we could go through it together.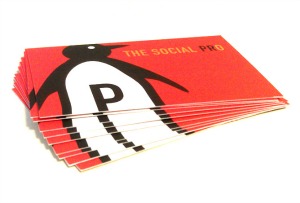 Using online tools like Business Link, the enterprise workshops at university and advice from Nigel and others in the society, I researched every aspect of setting up a web design business. I honed my web design skills and got a design graduate signed up as my first employee. Smart Cookie Design was almost ready to start-up. I was really passionate about having face-to-face client meetings and that meant having a physical office. I thought "it's now or never" so I took the risk and invested my savings and Flare winnings in some office space – an old delicatessen. We gave it a much needed face lift and the local mayor came and cut the red ribbon; we got some local press coverage and our first few clients. We were up and running.
Those early stages were tough: long days and nights and we were broken into, twice. But I was surrounded by people who had done it themselves – seeing Deji having to jump similar hurdles and doing it all with a smile on his face reminded me I'm not the only one – this is what it's like setting up a business. We've come a long way in two and a half years. We started at the bottom of a recession and the only way is up.
We're looking to expand in the next couple of years and to tender for bigger projects with universities and larger businesses. Now we've got the money, we're expanding the office and using some of the space to create a micro-incubation unit for other start-ups.
I also do a bit of teaching on a new enterprise module for business students at Hertfordshire which is a great chance to share what I've learnt with others. I tell them something that Deji told me once: "If you have a dream, hold on to it." I've got it framed on my desk and it inspires me every day. I'm looking forward to the journey ahead.