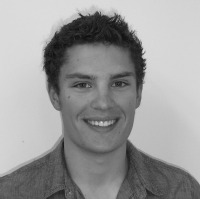 Oliver Blanchard Designs
Graduate of Plymouth University
Produce Design
Designing to save lives
I was going to study Architecture but about a month before I was due to start I had second thoughts. I love being hands on – DIY, making things work – just like my dad. So I went to have a look at the product design course at Plymouth University and I met the Head of Design, Roberto. He showed me around the degree show in the studio. The course was so practical – not just learning about design but actually getting to make and test your own products. Roberto took a look at some of the design work I'd done at school and they offered me a place to start a month later!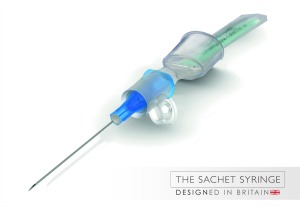 University was my first taste of being my own boss, my first time living away from home and being responsible for my own learning. We had 2 hours a week of lectures and the rest of my time was spent in the studio with tutors who had worked in top design consultancies on hand for help and advice. It was an amazing experience. I really developed as a designer in that environment – both my skills and my attitude to work. Having worked so closely with us, the tutors knew my projects as well as I did so were able to ask probing questions at our end of project presentations. It also meant they knew us well personally and were able to get the best out of us. I won't forget when Roberto came over to a group of us in the studio and said "Simon, Will, stop talking to Ollie" and he looked at me and said "You're slipping". It made me focus then and it's stuck with me.
In my final year I began designing a syringe for a competition to reduce production costs for an existing medical device. While doing my research I found out that 1.3 million people die each year in developing nations from infections caused by reusing syringes. I got excited by the thought that I might be able to do something about it and I set about finding a solution, even though it didn't quite fit the original competition brief. I designed a new type of syringe that cannot be reused or cause injury after disposal.
My first prototype was not much to look at but it worked just well enough to make me think I could do it. But a potentially life-saving instrument has got to be perfect every time. Roberto put me in touch with Oliver Blackwell, a Plymouth graduate who set up his own industrial design company and had medical devices. It was one of the most helpful meetings I've ever had. He helped improve my design and also talked me through regulations, health and safety checks, and tips for manufacturing.

Just before Christmas 2010 I came across a competition, India Future Change, for healthcare products that would help India. It was perfect for my syringe! I asked my lecturer for feedback on my entry and, despite it being the Christmas holidays, we emailed back and forth about 5 times, refining my submission before sending it off in January. I was in the studio impatiently refreshing the competition results webpage when my name came up top of the list. In November 2011 I travelled to India to present my idea to a panel of industry experts and a packed auditorium. I hadn't foreseen the difficulties involved in presenting such a tiny device to such a large audience… but they loved my design and the presentation experience from university paid off. From 800 entrants, I won first prize! In my excitement I ended up with an enormous phone bill calling my family and my lecturer to tell them the news.
I continued to develop the syringe and, although I've now graduated, Plymouth still lets me use their CAD facilities and present my work to tutors for feedback. But with prototypes costing about £100 each I've had to put the project on pause until I receive the competition funding. In the meantime I've done a few freelance jobs – including one for Kevin MacCloud from Grand Designs on the back of my degree show. They made me realise that although I'm a good designer, I still have a lot to learn about working with clients.
I'm currently working at Dyson which is a bit like being back at university – with new things to learn every day. I spend any spare time on my designs, working on business plans, researching new technologies and looking for new concepts. Knowing that this syringe could really save lives helps to keep me going and I'd like it to start clinical trials in the next two years. I'm also working towards having at least one of my other products on the market within the next year too. I'd love to do that full time – be my own boss and build a company around products I've designed.