When the going gets tough, you need to keep going. It might be that there just isn't enough work coming in. Maybe a legal issue has taken you by surprise, or there don't seem to be enough hours in the week. Whatever challenge you face, there is help out there.
Useful Links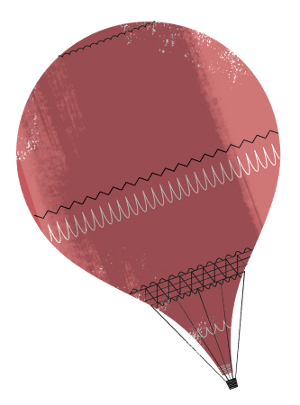 British Library Business and IP Centre supports entrepreneurs, inventors and small businesses from that first spark of inspiration to successfully launching and developing a business. Visit their site for a range of resources including publications, advice, workshops and make use of their wide network of experts.
British Chambers of Commerce represents the interests of over 104,000 businesses through a network of 53 accredited chambers across the UK. Member firms can also access a range of services, networking and support from their local Chamber, to help them do business every day.
Youth Business International helps young people to start and grow their own business and create employment. They are a global network of independent non-profit initiatives. YBI is also the host for Global Entrepreneurship Week in the UK.
The Student Enterprise Conference is a great opportunity to meet and be inspired by other entrepreneurs from across the country.
Top tips
"Persistence is key as it might take longer than you think. If you really love it and want to do it then you've just got to stick at it. And don't be afraid to take some risks."
Bill Beaumont, Distant Future Animation Studio
"Make sure you enjoy what you're doing. Put the hours in but never lose sight of why you're doing it."
Oliver Blanchard, Oliver Blanchard Design
"Network outside your network – with people who've left where you work or study, rather than the people who meet regularly."
Gi Fernando, Freeformers
"Don't take no for an answer. Figure out how you can turn it into a yes." Beth Widdowson and Lizze Leary, Kindred Sole
"Where possible give your days and week some structure"
Vashti Seth, Deki
"You need an amazing message – strong, clear and concise – so that others can get behind what you're doing."
Guy Watts, Streetscape
"Self motivation can be the hardest thing, so find way of motivating yourself – it might be going for a run in the morning, or even watching a bit of TV – whatever it is figure out what you need to do to motivate yourself."
Joe Hewett-Hobson, Aspyre Media, Northumbria University graduate
"A lot of universities also have contacts and services in place with companies outside the education bubble (business intelligence services for market research reports, for example), make as many introductions as you can while you still have this link."
Rajeeb Dey, Enternships