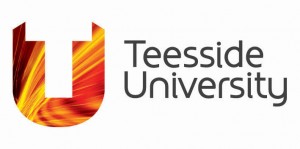 Teesside University is committed to working in partnership to enable individuals and organisations to achieve their potential through high quality learning, research and knowledge transfer.
Business Secretary Vince Cable has described Teesside University as "a brilliant place – one of the best universities in Britain", while Universities and Science Minister David Willetts when visiting Teesside University's Darlington campus said: "Universities must focus on high quality teaching leading to employment – something Teesside University has absolutely gripped."
Teesside University is committed to working in partnership to enable individuals and organisations to achieve their potential
Student numbers have grown rapidly over the last decade and today the University has more than 28,000 full and part-time students – including over 1,400 international students who chose to come to study at Teesside from more than 100 countries.
Teesside is one of the UK's leading business-facing universities, with a dynamic and distinctive approach to working with business. Currently working with over 400 North East organisations, the University bases its approach on developing a deep understanding of business needs, responding to these needs and providing high quality services and products to address these needs.  The University has benefited from the Higher Education Funding Council for England (HEFCE) Strategic Development Fund which has allowed it to completely revamp its infrastructure in order to support business engagement and achieve a step change in the adoption of the best elements of a business culture.
The University has also been awarded £1.9 million of European funding to support enterprise and develop talent in the digital sector. Since 2008 almost 200 companies have been created by DigitalCity which was established to help grow the number of talented digital entrepreneurs. The University has also been awarded £1m, the highest single amount available to an institution, from the HEFCE Transition Fund. The money will be used in our work with employers in delivering higher education to people already in employment.
"A brilliant place – one of the best universities in Britain" Dr Vince Cable MP, Secretary of State for Business, Innovation and Skills
Teesside has five research institutes through which research of value to industry, the public sector and society as a whole is carried out.  These institutes; Digital Futures Institute, Technology Futures Institute, Social Futures Institute, Health and Social Care Institute and the Institute of Design, Culture and the Arts, focus and build on key areas of world class research strength at Teesside.
Teesside University has seen considerable growth with around £130 million investment over the last decade. This has resulted in a brand new campus in Darlington, the new Centuria South building – a showpiece dental education and sports therapy complex – as well as Athena,  a 4,000 square metre studio space for teaching and learning in digital design, and Phoenix, home to DigitalCity Innovation. The Library has also undergone a major £2.1 million refurbishment, which includes a brand new learning hub, access to over 400,000 books and 29,500 journals, a learning café, group rooms and a silent study area.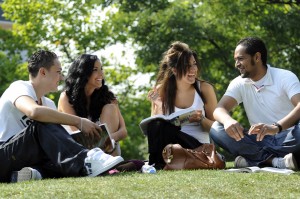 Among its distinctive facilities, Teesside University boasts; a Hydrotherapy Pool, which provides an optimal environment for patients and athletes who require supported exercise as part of a rehabilitation or training programme, a state of the art Clean Room for nano-micro fabricated structures, a commercial standard Green Screen Sound Stage and Sound Recording Studio, a fully functioning Dental Clinic which provides NHS places for people in the Teesside area, and in September 2012 Teesside Law Clinic was launched which offers free legal advice to the local community while giving law students real practical experience of handling legal cases.  The University also hosts the North East Film Archive, which recently merged with Yorkshire Film Archive and holds ten million feet of film, providing opportunities for the public to access rare and historic footage.
In 2009 Teesside University was named University of the Year in the Times Higher Education Awards and also won Outstanding Employer Engagement Initiative. In 2010 the University was bestowed with the Hotspur Award for Bold Endeavour by the Northumbrian Association for its inspirational work to raise the profile of the region.
Teesside University continues to strive to meet its mission of providing opportunities, driving enterprise and delivering excellence.