Every year, we at University Alliance run a design competition for the cover of our Christmas cards. This year's theme for the competition was 'Futures', in line with our university_vision project. The competition was open to staff and students of Alliance universities and participants were asked to provide a 50 word summary of how their design fitted this theme.
The winning entry below was designed by Alexander Scott, a student on the BA (Hons) Graphic Design course at Teesside University.
"I began to look at ways to modernise traditional Christmas nostalgia such as trees, crackers, snow, lights and festive food. From this research I chose pixels and screen based design work as my design's starting point. The tree within my card is made up of digital pixels which form an overall modernised and futuristic looking tree."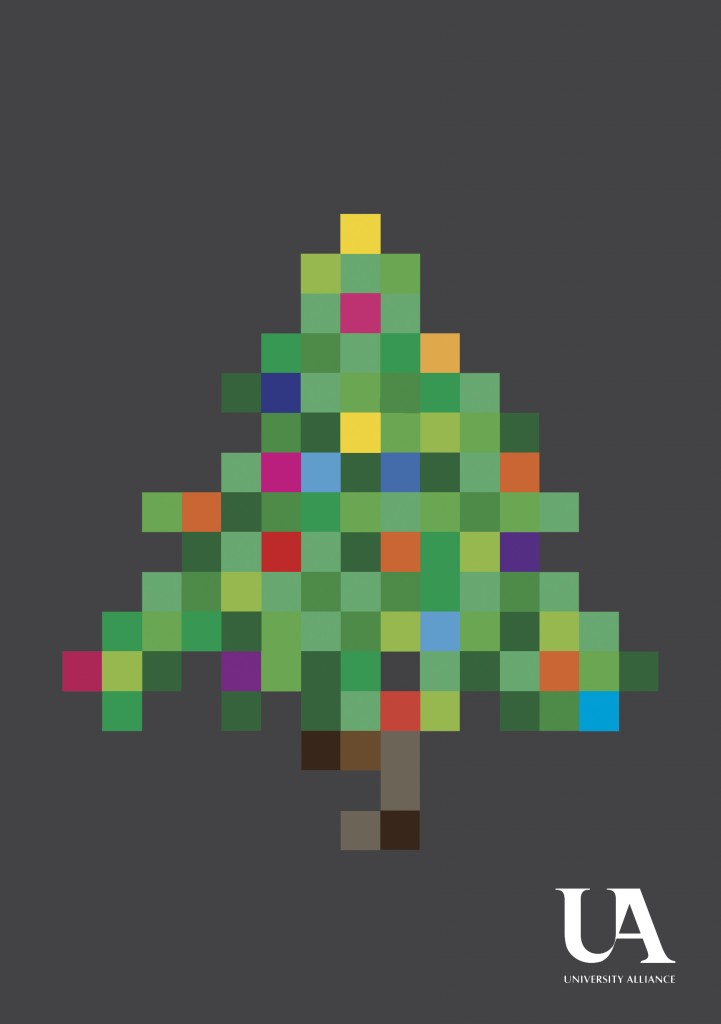 The runners up were:
(click on name to see their design)
Katey Field, BA (Hons) Graphic Design, University of Glamorgan
Larni Williams, BA (Hons) Graphic Communication, University of Glamorgan
Over 100 people entered the competition and we were really pleased with all of the entries. We would like to thank all of those for participating in the competition. We really value your contribution!
Merry Christmas!