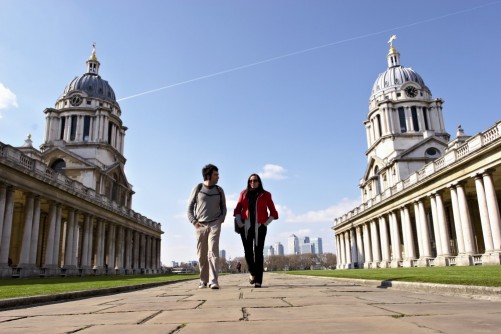 We are delighted to welcome the University of Greenwich into University Alliance.
University of Greenwich is a multi-faculty, campus-based university, which is home to a diverse community of nearly 26,500 students studying in the UK, one in five of them postgraduate. People from more than 100 countries study at one of the university's three magnificent, historic campuses. These are based at Greenwich, at a world heritage site; at Avery Hill, in south-east London, and in Medway, Kent. Greenwich is one of the largest universities in London by student numbers.
The university has a reputation for superb teaching and high levels of student satisfaction. The latest Sunday Times University Guide rated Greenwich as the best in the country for teaching excellence in Law and Economics. The UK's Universities and Science Minister, David Willetts MP, praised "excellent and innovative teaching" at Greenwich when he visited in 2012. The quality of the university's research work has been recognised in many national awards, including three Queen's Anniversary Prizes. World-leading research and training is carried out by its Natural Resources Institute to support global food security, sustainable development and poverty reduction in developing countries. Students and staff also regularly win major awards and prizes for their work and contributions to society. Four prestigious National Teaching Fellowships have been awarded to academic staff.
The university's Strategic Plan, launched by Vice-Chancellor Professor David Maguire, is aimed at achieving continued excellence in teaching, research and enterprise, and has a goal of positioning Greenwich as a leading London university. More than 12,000 international students also study with an extensive network of Greenwich's partner universities and colleges across the world.