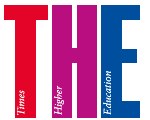 University Alliance has responded to criticisms over the appointment of Professor Madeleine Atkins as the new Chief Executive of Hefce. Speaking to Times Higher Education, Professor Steve West, Chair of University Alliance, suggested that this "ridiculous" argument derived from "academic snobbery" about post-1992 universities.
Professor West also pointed to Professor Atkins' pioneering international agenda, with Coventry partnering employers outside the UK, such as the Emirates Aviation College in the United Arab Emirates. He said such innovations had arisen out of Professor Atkins' "steely calmness in working through the implications of policy change".
He expected her to show similar "backbone" when dealing with ministers, thus continuing Sir Alan's legacy of ensuring that "we were not pounded by too much daft thinking" from the government.
Professor West also dismissed suggestions that the role of Hefce chief executive had been diminished – and potential candidates dissuaded – by the coalition's removal of large amounts of Hefce teaching funding and consequent doubts about how it will wield regulatory power. The current "period of flux" would give Professor Atkins a "huge opportunity to influence – provided ministers are in listening mode".
Read the full article here.