Coventry University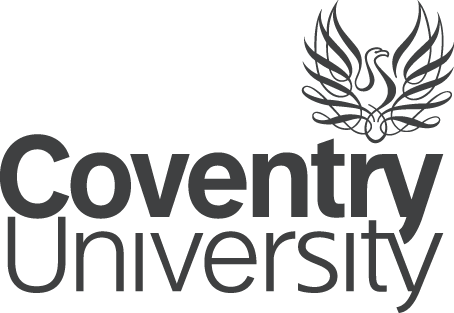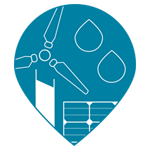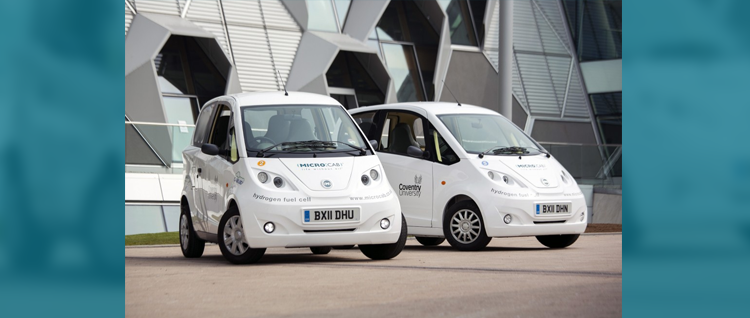 Innovative dual electric/hydrogen fuel cell technology developed by researchers at Coventry University is powering the eco-friendly car of the future. Through spin-out company Microcab Ltd and partnerships with other commercial partners, the new technology has been helping to make our air cleaner via a fleet of zero emissions lightweight vehicles launched in 2012.
Clean air is vital for the environment and our health. Tens of thousands of people are thought to die prematurely in Britain every year due to poor air quality. Recent EU directives compel cities to improve air quality or face fines. Worldwide, poor air quality and global warming dominate the headlines and affect everyone's lives. Almost a quarter of global CO2 emissions (23 per cent) are generated by transport.
Technical collaborations with automotive and motorsport industries, including a chassis designed by Microcab and Delta Motorsport and engineered by Lotus, resulted in production-ready versions of small economical hydrogen fuelled cars – the H2EV. They were delivered several years ahead of larger competitors, enabling a number of organisations to benefit economically through the opportunity to diversify into this new market.
Powered by Microcab's most advanced 3kW fuel cell, the H2EV combines hydrogen from the pump with oxygen from the air to create electricity to drive the car's electric motor. The only other emission is water in a reaction known as 'reverse electrolysis'. Unlike a pure electric vehicle, whose power source – a battery – can take hours to charge, the H2EV can be refilled with hydrogen in minutes to run for 100 miles before needing a top up.
A fleet of cars was put to the test in the West Midland's CABLED trial (Coventry and Birmingham Low Emissions Demonstrator), funded by Innovate UK. Currently the H2EV is participating in the world's largest hydrogen fuel cell trial – SWARM – which was launched in northern Europe in 2014 to develop the technology. Both trials aim to evaluate the social and economic impact of running hydrogen fuel cell vehicles within cities and gain a better understanding of their market potential.
Scotland has also deployed the technology to explore if it could be an efficient storage solution for wind-generated energy while the Hydrogen South Africa Board has purchased a vehicle to demonstrate the potential of hydrogen fuel cells throughout South Africa.
---