University of Hertfordshire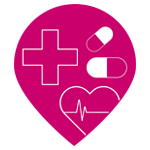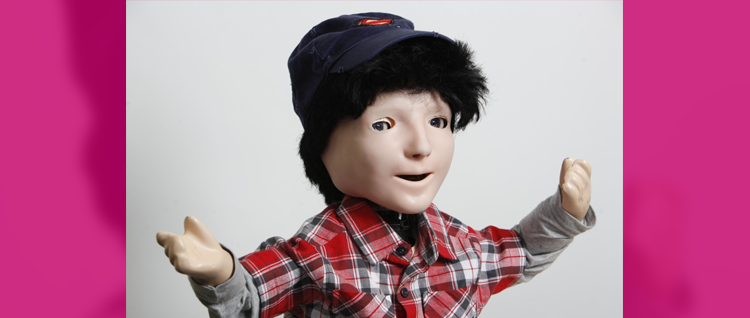 KASPAR the robot, designed by University of Hertfordshire researchers, is helping children with autism to develop their social interaction and communication skills.
Children with autism can often struggle to communicate, interact and use their imagination, making it difficult for them to develop the skills they need for independent living. Psychologists and medical staff see great potential in using interactive robots for autism therapy, as research indicates that individuals with autism exhibit strengths in understanding the physical world.
In the late 1990s, Hertfordshire researchers set up an interdisciplinary project called Aurora to explore the innovative area of robotic-assistive tools for children with autism. This led to the development of KASPAR, a minimally expressive robot that can help teach children with autism essential social skills, as well as mediating contact between children and others. KASPAR has several advantages over other robots thanks to its realistic but human-like features, a variety of expressions, a range of interactive scenarios (including tactile interaction) and its abilities to be personalized.
The size of a small child, it has a simplified, human-like face with several facial expressions (happy, sad, opening and closing the mouth) that are not specific to any age or gender. KASPAR wears children's clothing, has arms that can produce a variety of gestures, can move its head in a variety of ways, has eye lids that blink and a torso that can turn towards or away from interaction. KASPAR can also speak and play many games, including a drumming game.
Early-stage workshops with around 40 families in 2009 and 2011 helped to define how KASPAR can be used and shaped future research. Following a series of interactions with KASPAR in a local school, a woman said of her daughter: 'She's actually got proper friendships now… Around the same time as working with KASPAR, she'd start to embrace [children approaching her] a bit more and she was happy to hold hands.'
While research into KASPAR's therapeutic and educational uses is advanced, more work needs to be done. A three-year study, which began in August 2012, has redesigned the KASPAR which will be given to local schools and families in Spring 2015. Valuable feedback will be collected from those field studies. The research has also led to a former PhD student starting her own company to develop robotic devices for children with autism.
The innovative technology has captured the attention of national and international media, appearing in more than 120 press and online stories, and at many public events.
The robot was also included in a Dutch healthcare project 'Social Robots in Care', leading to feedback that the Hertfordshire team had demonstrated 'a remarkable sensitivity of what is important for care', and attributed the reason for the Dutch project attracting national funding to KASPAR's inclusion in the project.
---