University of Hertfordshire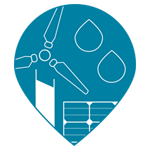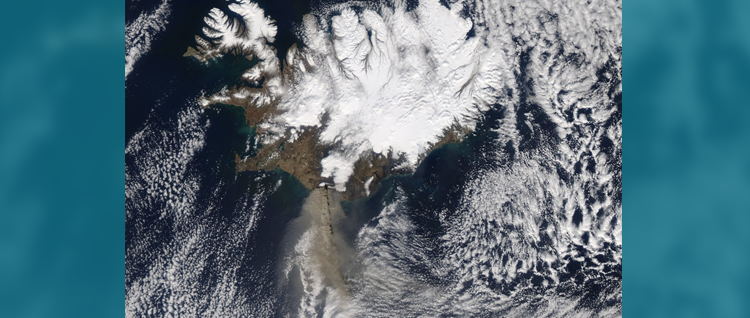 Air monitoring radiosondes technology developed at the University of Hertfordshire has improved the detection of dangerous airborne particulates. This helped regulators ensure safety in our skies during the Eyjafallajökull volcanic eruption in 2010 and beyond.
The University of Hertfordshire's Centre for Atmospheric and Instrumentation Research (CAIR) specialises in developing techniques and instruments for the detection, monitoring, characterisation and analysis of airborne particulates. One such instrument is the world's first low-cost atmospheric radiosonde, a unique laser-optical device attached to a meteorological balloon. These devices were used to help the Met Office accurately forecast the amount and trajectory of ash erupted into the atmosphere by Iceland's Eyjafallajökull volcano which caused widespread disruption to European and transatlantic air travel in 2010. This work helped to safeguard thousands of lives.
Eyjafallajökull's ash cloud created a huge amount of chaos: almost 100,000 flights were cancelled, forcing airlines to compensate passengers to the tune of millions of pounds. The total impact on global GDP caused by the first week's disruption alone was around US $4.7 bn. There was significant pressure from airlines, many of which claimed that test flights showed that the ash would not cause damage.
Authorities faced a huge problem in identifying prohibited airspace based on the Met Office's unproven ash dispersion models. In-situ measurements were needed but aircraft could not be sent up to take readings. With lives at risk and under pressure to accurately forecast the amount and trajectory of ash, Met Office officials turned to the University of Hertfordshire to validate their models and help them make an informed decision.
Originally the radiosondes technology was developed for another purpose, to characterise atmospheric dust and its vertical profile (in turn following up the discovery of dust alignment during astronomical observations).
As balloons were unaffected by the flight ban, radiosondes offered the Met Office the most direct, quantitative and accurate real-time data about the extent of the ash plumes. The results were used to justify the caution employed by the authorities to close the northern European airspace. Its data was discussed during sessions of COBRA, the Cabinet Office emergency briefing forum, and special parliamentary committee meetings. They were also widely publicised in the media.
As a result of this success, the Met Office negotiated an interim contract with the research team to build a further 20 'reserve' radiosondes for further volcanic ash episodes. CAIR is also developing a version that can be dropped from aircraft able to fly above the ash cloud layer. They are also working on exploiting the wider commercial opportunities of 'low-cost' particle detection technologies born out of the radiosonde development.
Image credit: Eruption of Eyjafallajökull by NASA Goddard Space Flight
---