Teesside University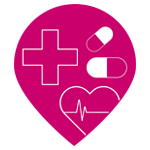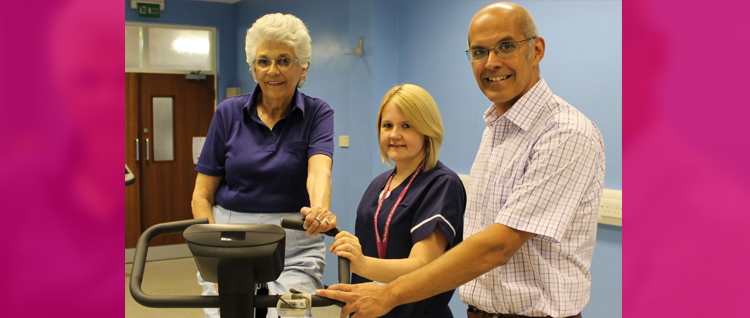 Researchers at Teesside University have developed several new low-cost, simple pre-surgery tests with collaborators at James Cook University Hospital, Middlesbrough and Leeds General Infirmary that are potentially saving lives and reducing major complications following surgery.
All patients undergo tests before an operation to ensure they receive the optimum quality of care and greatest chance of recovery afterwards. Sometimes the patient's fitness and the complexity of the procedure can increase risks.
For example, a retrospective review of clinical records for vascular surgical patients revealed there could be a difference in the systolic blood pressure between arms. If one arm was selected at random for monitoring blood pressure during surgery then a clinical error (using the lower reading arm) would result once in every 7-9 patients. Selecting a lower reading arm during surgery could potentially lead to inadequate blood flow to the brain, which could increase the risk of a stroke or heart complications.
This led Teesside University researchers to develop a new simple and inexpensive guideline for Carotid Endarterectomy surgical procedure – an operation where the carotid artery is unblocked to reduce the risk of stroke. Clinical staff first record blood pressure in both arms, then take all subsequent measures from the higher reading arm. They then mark that arm so only that one is used for blood pressure measurements in the operating room.
Similarly a six-minute walk test validated by the team offers a cheap, practical way to identify a patient's anaerobic threshold – an objective measure of fitness for surgery. It was included from August 2011 in pre-operative screening in the North East Care Pathway for abdominal aortic aneurysm (AAA) repair.
Further exploring the role of exercise before surgery, researchers demonstrated how six weeks of supervised, moderate intensity cycle ergometer exercise improved aerobic fitness by around 10% in AAA patients. An eight-week supervised exercise training programme followed by ICU survivors led to improvements in fitness at nine weeks, accelerating the natural recovery process. These findings led to exercise being recommended to all patients in the vascular pre-operative assessment and ICU follow-up clinics at their hospital partner James Cook University Hospital, Middlesbrough.
Another simple tool helps identify those at risk of developing Obstructive Sleep Apnoea Syndrome (OSAS) – which, despite its strong association with morbid obesity, remains undiagnosed in the majority of patients presenting for bariatric surgery. This could place them at increased risk of adverse outcomes and longer stays in hospital. The research informed the application of the STOP-BANG screening tool. This tool takes the form of a questionnaire which patients complete at the point of referral. Not only does it identify those at risk but it also reduces the pressure on James Cook University Hospital Sleep Services which used to be inundated with referrals of patients for sleep consultation and assessment – an inefficient model for utilisation of valuable NHS resources.
---