University of the West of England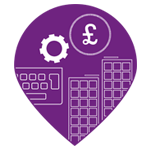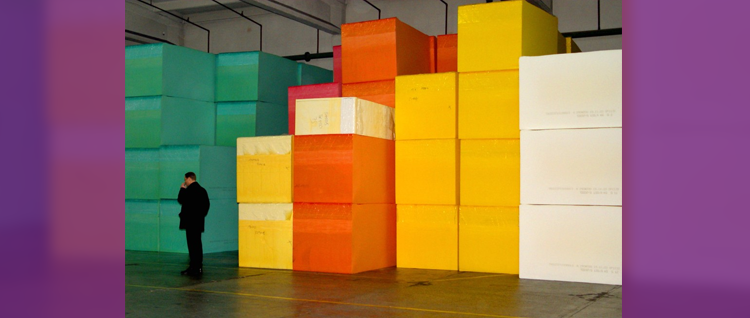 Innovative techniques developed at UWE Bristol for the measurement of dimensions in complex solid objects in challenging environments is driving advances and commercial growth in the defence, aerospace, automotive, logistics and transport sectors.
Automatic and accurate 3-D measurements of solid objects can be challenging, particularly outside controlled lab settings and when trying to use the technology in the cluttered, confined and moving environment of the real world.
UWE Bristol's Centre for Machine Vision (CMV) developed techniques to extract a 'bump map' from objects – a 3D texture that can be 'peeled off' a surface, allowing the colour, 3D texture and underlying surface to be isolated and inspected from any angle. The Centre was the first to succeed in doing this for moving objects or ones with non-rigid surfaces.
Crucially their method works with cheap off-the-shelf lights placed close by – an important advance on previous methods which only worked in a lab with idealised illumination, such as a small specialist lighting source at a distance.
A collaboration with US company Quantronix resulted in the creation of a faster and more accurate system that could rapidly capture any 3D object up to 3m3. Having been successfully patented, it was developed into a full commercial product, the Cubiscan 1000-VS, which became available in 2009.
Since then, the Cubiscan 1000-VS has been sold to organisations around the world including FedEx and the UK's Ministry of Defence. By mid-2013, one airline company reported that it was able to recoup the cost of the system and its installation within three weeks of operational implementation. Another company said the system had generated over US $1 million extra revenue over the course of a year.
The automotive industry has also benefited from CMV's research. The team partnered with a company in India to develop a device which rapidly measures the alignment of car wheels, minimising subjective human judgements and operator error. Meanwhile a further collaboration with a global machine vision company has led to a system that characterises and detects defects in 2D surfaces which has been used worldwide for quality control in the manufacture of ceramic tiles.
CMV's system has also been developed into commercially available equipment used to automatically measure and test the properties of gravel and crushed rock. It is being used by the construction mineral industry. For example, Austrian Railways use it to test the railway ballast they buy from quarries and are also employing it to assess the suitability of material from tunnel excavations as aggregates for concrete.
---