University of Greenwich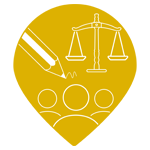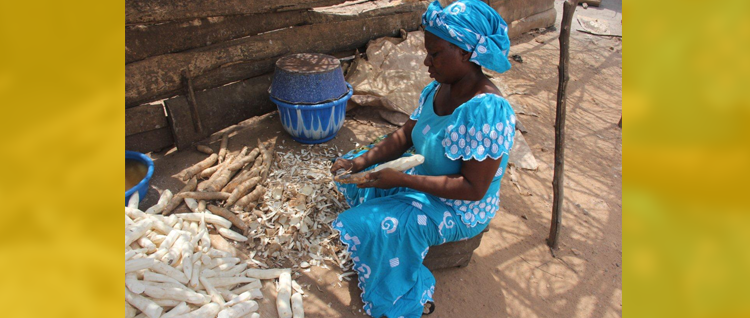 Research from the University of Greenwich is transforming the tropical root crop, cassava, into safe, cheap and valued products for food and industrial use in Africa. Their work has already benefitted nearly 100,000 smallholder farmers, helping to lift them and their families out of poverty.
The starchy root vegetable cassava provides a major source of income for 450 million people, often the poorest in sub-Saharan African. However farmers, particularly from remote areas, have restricted access to market because the roots are highly perishable, bulky and expensive to transport. Also, there are potential food safety issues associated with cyanide-containing compounds and mycotoxins in dried products.
Researchers based in Greenwich's Natural Resources Institute (NRI) set up the C:AVA (Cassava: Adding Value for Africa) project following research to understand the mechanisms by which cyanide is lost during processing so that they could produce safer flour from the vegetable. Further research examined potential markets and sustainable processing methods that could produce flour of sufficient quality and quantity to supply them.
C:AVA applied that research in Ghana, Nigeria, Uganda, Tanzania and Malawi. The Greenwich researchers worked with a university or research institute to anchor each national programme and build a network of farmers, processing co-operatives and end-users ranging from local bakeries to international businesses. The international collaboration, funded by the Bill & Melinda Gates Foundation ($16.7m), was implemented through a partnership of around 400 organisations from the public, private and community sectors in Africa.
Greenwich's research showed that High Quality Cassava Flour can partially substitute for imported wheat and corn, which is used in food industries, and in the manufacture of paperboard and plywood. They concluded that there was a need to intervene at every stage of cassava's value chain, from farmers and factories to consumers, to boost production, processing and end use.
During 2012-13, the collaboration increased the incomes of 90,000 farmers who are estimated to have benefitted by $33 million – and it has the potential to reach 250,000 people within eight years. 24,000 tonnes of high quality flour was processed and 300 village processing groups and 50 enterprises were supported.
Last year Greenwich handed over leadership to the Nigerian Federal University of Agriculture, Abeokuta (FUNNAB) – one of the project's success criteria. A legacy of partnerships means that the impact will keep on growing. On the back of this success, CAVA2 was launched with a further $18.8m from the Bill & Melinda Gates Foundation. Greenwich will continue to support CAVA2 and is leading or contributing to several other Foundation initiatives.
---