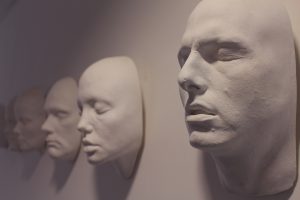 Liverpool John Moores University's Face Lab is promoting, inspiring and supporting arts and culture.
LJMU's Face Lab Team is creating opportunities for members of the public to come face-to-face with the university's research activities.  In the process, they are also generating extensive international media coverage.   
Members of the public were able to have a go at identifying celebrity faces from plaster casts, practice basic facial reconstruction techniques, try out haptic 3D modelling software and learn about surface scanning and computerised facial depiction.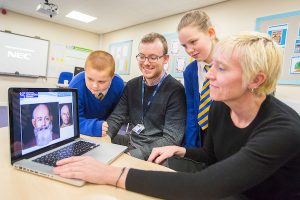 Children at St Nicholas Primary School, next to the University's School of Art and Design, were the first to see Face Lab's new reconstruction of the saint's face, on the Feast Day of St Nicholas himself, resulting in worldwide media coverage.
Other historical figures brought to life for the benefit of the public include recreating the face of "Bernie", the 1,200-year-old bogman from Emden, "Leasowe", the Roman Britain who can be seen at the Museum of Liverpool and the head of King Richard III at the Richard III Visitors' Centre in Leicester.
Face Lab has also contributed to Cunard's 175th anniversary "Three Queens" celebration on Liverpool's iconic waterfront.  Hundreds of images of faces of Merseyside people – sent in by members of the public – were beamed onto the city's 'Three Graces' – The Royal Liver Building, The Cunard Building and the Port of Liverpool Building. Face Lab also used these faces to create images of the "average" Merseyside man, woman, boy and girl.