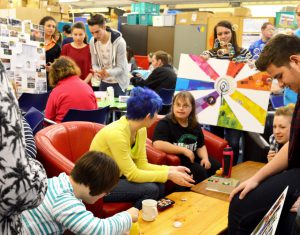 An ambitious architectural consultancy is helping to reinvigorate a Portsmouth charity which provides education, training and rehabilitation for disadvantaged adults.
The Beneficial Foundation was established in 1979 to provide education, training and rehabilitation to adults, particularly those with learning difficulties and other disabilities. The Foundation encourages the personal and social development of trainees, giving them the opportunity to gain nationally recognised qualifications through City and Guilds. However, the services that the Beneficial Foundation offer are becoming increasingly strained due to changes in funding.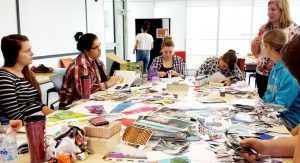 As part of the 2014 Autumn Research Week 'Live Project', the University of Portsmouth – through their Project Office – worked with the Beneficial Foundation to produce ideas and designs for income generation, social enterprise, branding and the holistic redesign of the charity's building, in order to meet the challenges presented by a difficult funding environment.
The Project Office is a unique form of architectural practice set up within the School of Architecture that involves a small core team of Architects and Interior Designers providing traditional consultancy, innovative design approaches, knowledge transfer and research opportunities for a range of clients. It draws on the talent and expertise of staff and students within both the School of Architecture and the Faculty of Creative and Cultural Industries.  This gives clients the opportunity to connect directly to the next generation of designers; and helps students to experience 'real' projects in preparation for practice.
The Beneficial Foundation have since begun putting many of these ideas into place and the Project Office will be helping them to develop bigger and better long-term ideas to ensure they have a sustainable future.