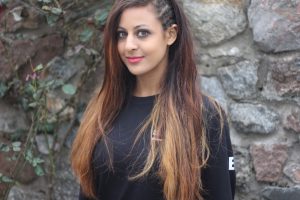 Eheda Hassan is in the second year of her PhD at the University of Hertfordshire 
Improved energy storage can bring considerable benefits to industry, especially as we push for ways for renewable energies to replace fossil fuels. This led Eheda to pursue her research in this area. She is investigating how we can establish optimal locations for energy storage to enhance power quality and control in energy grids. 
Her research could help companies set out the best optimisation strategies for locating energy storage when developing grids, using existing industry-standard software such as MATLAB and OpenDSS. 
Being part of DTA Energy has allowed her to collaborate with other researchers working on similar projects from different universities across the UK. Through the DTA she has also gained access to tours of energy industries, and her funded studentship has enabled her to concentrate fully on her research.