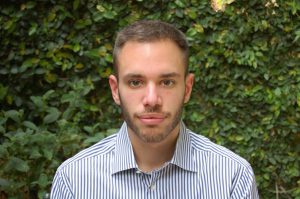 Paolo Baffero is in the first year of his PhD at the University of South Wales 
Paolo Baffero is hoping his study of restorative justice in Bolivian communities will improve European knowledge on both practices of communitarian conflict resolution and pluralistic justice systems. 
Bolivia has a long history of restorative justice to deal with criminal behaviour. More recently, judges have introduced and used restorative justice, which has led to it becoming accepted as part of the law. Within most rural communities, restorative practices represent the only possible and accepted response to crime, but within Bolivia as a whole these are used alongside more traditional European and judge-led justice systems most typically prevalent in more urban centres. 
Paolo's research could help increase the impact of existing European programmes of secondary crime prevention – such as the Daphne research project which deals with violence and the Radicalisation Awareness Network. These employ intervention techniques directed at people who are at high risk of committing crime.