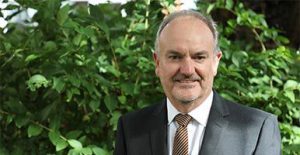 Mark Power is the Interim Head of Institution and Chief Executive and attends Academic Board and the Board of Governors. Mark chairs the Academic Planning Panel and is a member of the following groups:
Academic Framework Project Group
Education Committee
Estates Committee
International Policy Committee
Recruitment Policy Committee
Mark has responsibility for ensuring the Business Continuity Policy and the Business Continuity Management Framework are implemented across the University.
Read Mark Powers' profile here.