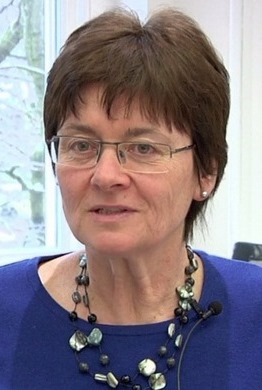 Professor Helen Marshall
Vice-Chancellor at University of Salford
Professor Helen Marshall was appointed Vice-Chancellor in April 2015 having previously served as Acting Vice-Chancellor. Helen had been Deputy Vice-Chancellor of the University since 2013 and was Deputy Vice-Chancellor at the University of South Wales (previously University of Glamorgan) prior to this.
Helen studied Law before continuing to postgraduate research in Corporate Merger Law at the University of Birmingham. She became Glamorgan's Deputy Vice-Chancellor in 2010 and, in her time there, she led on academic and business development initiatives. She has been responsible for the development of a new curriculum in creative industries, the establishment of a Centre for Financial and Professional Services and the review and renewal of the law curriculum.
Born in Cardiff, Helen has lived in the North West for a significant period of her career. Before moving to South Wales, Helen held positions at the University of Central Lancashire and at the University of Cumbria, as well as gaining extensive experience in quality assurance through a secondment to the QAA.
She has also led on widening participation and is currently Director for the University of South Wales' Universities Heads of the Valleys Institute (UHOVI) – a ground breaking initiative backed by the Welsh Government to provide opportunities for local people and businesses to improve skills and qualifications by making learning accessible across the Valleys region. In three years, UHOVI enrolment has grown from less than 100 to more than 2200.
Read more about Professor Helen Marshall here.