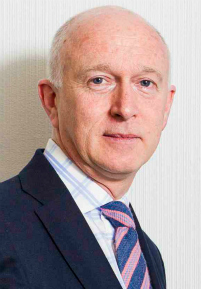 Professor Nigel Weatherill
Vice-Chancellor and Chief Executive of Liverpool John Moores University
Professor Weatherill has been the Vice-Chancellor and Chief Executive of Liverpool John Moores University since September 2011 having previously held the post of Pro-Vice-Chancellor and Head of the College of Engineering and Physical Science at the University of Birmingham.
He has worked with business and industry throughout his career, working with both large multi-national companies and SMEs in the UK and overseas. He has a passion for teaching and has taught a wide range of topics from mathematics to project management. Whilst at the University of Birmingham he was the executive lead of the National HE STEM (Science, Technology, Engineering and Mathematics) Programme for England and Wales. The aims of the project were to promote and widen access to HE in STEM disciplines, innovative curriculum development and STEM skills for employment.
He is a Fellow of the Royal Aeronautical Society and the Institute of Mathematics and Its Applications. He is a Chartered Mathematician, Chartered Engineer and Chartered Scientist. In 1996 he was awarded a DSc from the University of Southampton for his work on computational fluid dynamics. In 2003 he was elected a Fellow of the Royal Academy of Engineering.
Click here for a full profile: Professor Nigel Weatherill