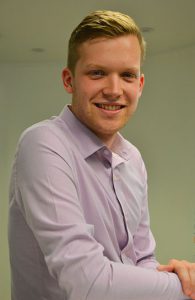 Ben joined University Alliance in July 2016 as part of the Doctoral Training Alliance (DTA) team providing dedicated administration for the DTA Energy programme.
Prior to joining University Alliance, Ben worked at King's College London as a Support Assistant in the Graduate School. Here he administered postgraduate funding schemes and supported postgraduate student experience, communications and event administration.
Ben holds an Bachelor's degree in politics from Manchester Metropolitan University. Whilst studying, he completed an internship for a Member of Parliament focussing on communications, press and fundraising.