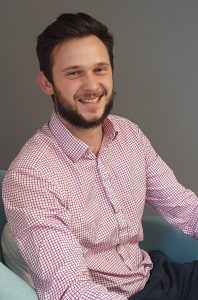 Fraser joined University Alliance in October 2017 – where he has the role of Policy and Public Affairs Officer.
Following his graduation from Durham University in 2014, Fraser was elected the sabbatical JCR President of Van Mildert College. In this role, he worked with the university on a range of policy areas, notably accommodation costs, student safety and sexual violence. He also oversaw five student community outreach projects, and created a sixth.
Since his time at Durham, Fraser has worked as a political consultant, providing public affairs and policy support to clients including the Association of Teachers and Lecturers, UK Sepsis Trust, Education and Employers Taskforce, and a number of global medical device manufacturers.
Fraser is currently undertaking a part-time MSc in Government, Policy and Politics at Birkbeck, University of London.