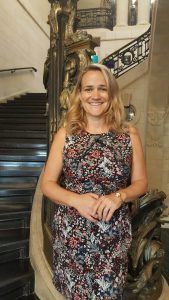 Heather joined University Alliance in July 2018 and is Deputy Head of Doctoral Training Programmes, she manages the strategic and operational coordination of programme activities as well as overseeing monitoring and evaluation across programmes. She leads the delivery of the Horizon 2020 MSCA Cofund DTA3 programme and provides project management leadership on all aspects of programme development and enhancement.
Prior to joining University Alliance Heather worked freelance as a Project Manager for a number of organisations across a variety of sectors providing consultancy advice in programme delivery, governance, monitoring and evaluation.
Heather holds a History degree from Roehampton University and a Masters from the Royal College of Art. Heather works part time (Monday-Thursday).