Tom joined the University Alliance team in the summer of 2018 as an External Relations and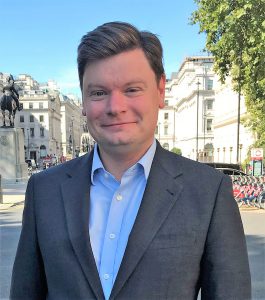 Communications Advisor. Tom works part time and will be with UA until until Easter 2019.
Tom is an experienced communications consultant, now supporting University Alliance alongside a range of clients, mostly in the education space.
Before starting his own firm, James Communications in summer 2018, Tom worked in Government Relations at Pearson, focussing in particular on their HE and vocational education businesses. Prior to this he was Head of Communications & Campaigns at New Schools Network.
Tom also has extensive experience of working on political and grassroots campaigns.