Neomi Bennett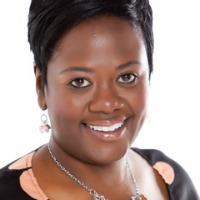 Neo-Innovation UK
Graduate of Kingston University
Nursing
Lives transformed
I didn't set out to become a business woman; first and foremost I'm a nurse. I've had pretty varied life, which helps me relate to my patients. I've been to and dropped out of college, brought up my three children on my own and had lots of different jobs. I was a healthcare assistant for 7 years and became very curious about what the student nurses from Kingston University on placement in the hospital were learning. I felt time was ticking away and having passed up so many opportunities to learn in the past, I decided to start from scratch and go to college and then to study nursing at Kingston University through the access route. I became one of those student nurses myself. It was amazing to be learning and university opened my mind and gave me opportunities to do things I never imagined I would do.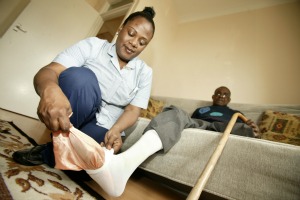 The idea for the business came when I was set an essay to assess and address a risk. I knew from my work in hospitals that anti-embolism stockings – for preventing deep vein thrombosis (DVT) – weren't being used properly because they are difficult to put on. I was really shocked when I discovered that 25,000 people a year are dying due to failed DVT prevention often linked to difficulty putting on the stockings. So, I developed the idea of the Neo-Slip, which is a pouch that goes onto the foot before the stockings to make them easier to put on and more likely to be used.
My tutor loved the essay and my idea and suggested I enter it into a competition called Bright Ideas organised by the enterprise section of the University. I won first prize! Not only did I get my first funding but it confirmed that this was an idea worth pursuing. I was introduced to UnLtd who have been wonderful since, giving me funding, lots of advice, networking opportunities and practical support, like writing my first press release. Through other university contacts I entered and won funding from Nursing Standard and NACUE competitions – and all while in the second and third year of my degree.
A major challenge was my lack of business knowledge. How do you go from an idea to a business? My mentors from the enterprise team at Kingston University talked me through the basics from how invoicing works through to working with distributors, incorporating as a business and some legal issues. They filled in the big gaps in my knowledge and put me in touch with individuals and organisations that helped me get started.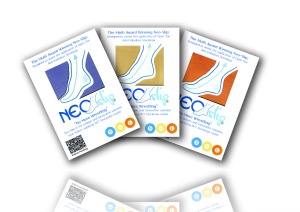 After qualifying I wanted to consolidate what I had learnt and to experience working as a nurse so I began working in palliative care. I loved it but as the business has taken off I've had to cut back to one day a week. Deciding to leave full-time employment was a big risk but it has definitely paid off. Knowing that it was sink or swim, that I had to make enough money to support my family, really pushed me to make the business a success.
Kingston Enterprise is a bit like an extended family. The team act as a hub linking me up with other graduates running businesses in areas such as IT, marketing or web design. When I needed my website developed I called the Enterprise department at Kingston and was directed to three Kingston entrepreneurs for me to choose the right one for the job. As my company grows I'm keen to keep working with graduates and to keep the manufacturing in England as my way of supporting the economy in my own country.
It is amazing to think that the Neo-Slip has come from an idea in an essay to being used, and maybe saving lives, in the UK, the US, Canada and Germany too. And it doesn't stop with the Neo-Slip – I can see simple solutions to common problems all over the hospital so I'm developing more products. I've written a number of articles in journals but there's so much more to research that I want to go back to university for further studies, mixing entrepreneurship and nursing to build on what I've already done.
It's been a life changing experience; I've even been to 10 Downing Street and talked to the Prime Minister about my work. But it's not just my life that's been changed – my eldest has followed my example and is now at university and the other two want to go as well. My young daughter comes along with me sometimes when I do my deliveries; she keeps reminding me of the minimum wage but I tell her it doesn't apply to 11 year olds – it's good fun and helps us to bond. We all got a lot more than we'd bargained for when I decided to study nursing at Kingston.
Connect with Nacue

t: @nacue
f: https://www.facebook.com/nacue
e: info@nacue.com
p: 020 7749 3746


About Nacue

Nacue is a non-profit with a mission: to build the most enterprising generation ever known. We're awakening the entrepreneurial potential of students and graduates all over the UK.