Vashti Seth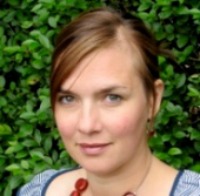 DEKI
Graduate of University of the West of England
Philosophy and Sociology
A hand up, not a hand out
I didn't start my degree until I was 29. I wanted to get a degree to boost my confidence but I ended up getting much more out of my university experience than I'd imagined. I noticed that the ventures team at UWE ran an Ideas Factory where you could go and talk to experts about an idea you had for a business. So the minute I had an idea, I knew exactly where to go.
In 2006 I went to India to visit Deki, a young Tibetan refugee sponsored by my father. I could see that although the money she received helped support her day-to-day, she needed more than just money. I'd spent a lot of time in developing countries during my twenties and seen that – given half a chance – people are naturally entrepreneurial. Often people set up their own little businesses and work really hard but lack the funds to really get going. So when I first heard about microfinance it started me thinking.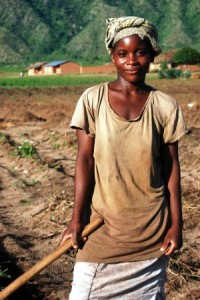 I was really excited when I came up with the concept for a microfinance social enterprise late one night during my second year at UWE. First thing in the morning I got up, drove to the campus and went to the Ideas Factory where, still bursting with excitement, I told them the whole idea: a person-to-person lending website. But it had to be more than money, I wanted to equip the people we lent to with business training – about everything from separating your money for your business and your household, to marketing, supply chains and creating cooperatives.
On my own I wouldn't have known where to start but the team in the Ideas Factory really got behind me and helped me with refining the idea, sorting out the financial and legal practicalities of setting up a social enterprise and writing my business plan. I called the business DEKI after the young woman I had met in India.
UWE also gave me "proof of concept" funding enabling me to start up and they put me forward for the university's Biz Ideas competition. Winning that meant that I was given office space at UWE Ventures where I also could get advice and mentoring from the ventures team, attend workshops, seminars and networking events. So from a crazy idea one night and going and telling the UWE team, it turned into reality.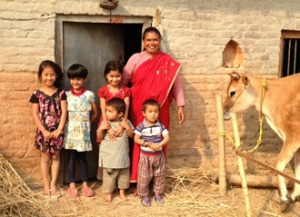 I had only recently started DEKI when I had my little girl. So for a while I was rocking a new born in one hand and holding a laptop in the other trying to keep things going. I sometimes thought "This is all too much. I have no experience working in international development. I'm not a web or marketing expert. Is it going to work?" But it was making me feel passionate so I was willing to take the risk. I can't even imagine going to work for someone else now.
It was then that my networking really paid off. A local church group got in touch and gave me some funding and became trustees. I also invested in some good PR and we got into the Observer innovator column. We grew tenfold overnight. There was so much to do – working with our field partners in Togo, Ghana, Nepal and Malawi; building our lenders base; securing core funding as well as the day to day running of the business.
I made extensive use of the excellent UWE graduate internship program where we select a graduate to work with us for 12 months. They get paid work experience including £1000 from the University to make it affordable for businesses like DEKI. With the extra capacity, more lenders and supporters, and additional significant funding from UWE I'm now able to employ three people. They are specialists to work on our comms and marketing, with our international field partners and a UWE graduate – sponsored by the university – to be the UWE-DEKI partnership coordinator to run a series of projects to engage students and staff at the university.
I'd like to grow even faster and there is always more we could do. But it makes such a difference that it isn't just me and a laptop anymore. Rather than being a jack of all trades I am now in a strategic management role with a great team around me. But most importantly, what we do is transforming the lives and communities of the individuals we're working with.
Connect with Nacue

t: @nacue
f: https://www.facebook.com/nacue
e: info@nacue.com
p: 020 7749 3746


About Nacue

Nacue is a non-profit with a mission: to build the most enterprising generation ever known. We're awakening the entrepreneurial potential of students and graduates all over the UK.