University Alliance

>

Growing Research Impact
Growing Research Impact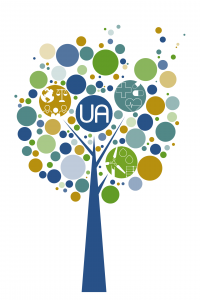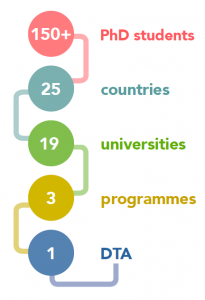 The Doctoral Training Alliance (DTA) is the UK's largest cohort-based doctoral training programme of its kind. Launched by University Alliance in 2015, it builds on our universities' research strengths and industry-focused ethos and is aimed at producing independent, highly-employable researchers with knowledge, expertise and skills in strategically-important research areas. With a geographical footprint stretching from Cardiff and Plymouth in the South West to Middlesbrough in the North East, the programme is more expansive than other doctoral training partnerships and attracts a diverse profile of students.
We have published a report highlighting how research students on the programme are pushing back the boundaries of knowledge in biosciences, energy and social policy. Read the full Growing Research Impact report here.
Below you'll be able to find a series of case studies showcasing this co-ordinated training programme, which instils a common set of values and qualities in DTA researchers. By working together, member institutions can enrich their learning and research environment in ways that would be harder to achieve through acting alone. Find out more about the Doctoral Training Alliance.