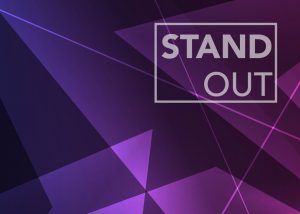 So, you've a great business idea – but how do you make it a reality? The secret of success lies in you mastering the ability to win support for your business, whether that's from investors, clients or potential stakeholders
To help our entrepreneurs of the future, we've pulled together advice on how to stand out.
Be in with a chance to be named as one of our Enterprise Stars for 2018 with our resources.
Pitches on film
We filmed the pitches from last year's competition – it's well worth seeing how the event unfolded to pick up some ideas
Top tips
Whether you are selling your business ideas to potential investment angels or offering solutions to problems to decision-makers in the company you work for, pitching and delivering presentations under pressure is a vital skill to have in your toolbox. Justyna Turner, Enterprise Champion at the University of Salford, gives her top tips for pitching here
Growing entrepreneurs
The 21st century economy is a global marketplace, with emerging technologies driving new ways of working. For the recently graduated, thriving in this environment requires innovative ideas and an entrepreneurial mindset. How can higher education help them develop these?