New Ipsos MORI research
To develop the HELP loans we commissioned Ipsos MORI to ask students and parents what matters to them when it comes to students loans.
We found that they would actually prefer a student loan system that supported them to pay off their loans faster.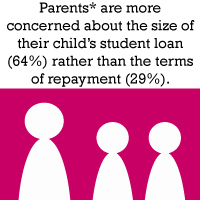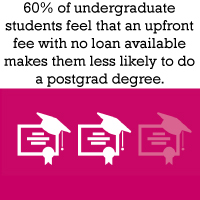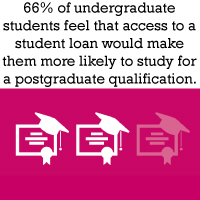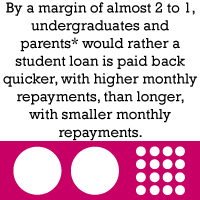 Student workshops
We also ran several workshops with students to find out what aspects of the current student loan system they would like to see improved or changed. What we found from these workshops was that students would prefer to pay off their student loans more quickly. Students said:
"It would be ideal to have my student loans paid off by the time I'm 30 so that I'm debt-free and able to buy my first house."
"I want to be able to pay it back and relax."
"The current system means more worry all of the time. How we pay back and when. Paying off loans faster would be one thing we can take out of mind."
*Parents who have children that have completed university, are at university or in the parent's opinion have a child that may go to university
The online study surveyed two target groups from England to understand their opinions on University fees. Target 1 was made up of male and female undergraduate students aged 18-24 and target 2 consisted of male and female parents who were aged 25+ and had a child aged under 24 years old.  The survey was conducted using an online panel methodology and fielded from the 7th May 2014 to 16th May 2014 to achieve 1000 completes per target (No quotas were applied in field).