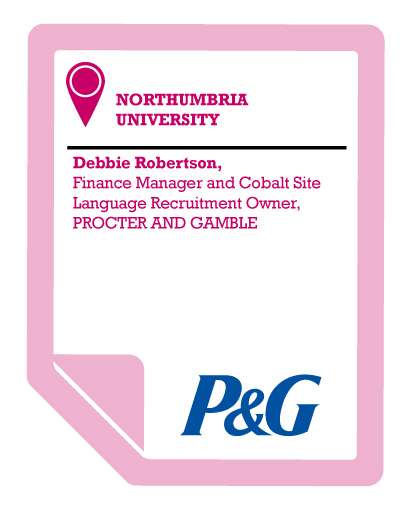 Procter and Gamble is a global company with a significant presence in the North East of England.  Our Financial Service Centre is based in Newcastle and offers varied and challenging careers for business and language graduates.  At our Service Centre we run a successful Internship Programme for Modern Language students; offering a paid 12-month internship for graduates. Our internships offer real business experience with training and personal development opportunities and successful completion of the internships can result in a permanent role within the company.
Northumbria is a large university in the North East region which provides high quality language tuition and employability support to its students.  We engaged with the University as it was a good fit with the student profile for our Internships Programme.
The Modern Languages team at Northumbria University has engaged strongly with Procter and Gamble. They have provided us with opportunities to attend recruitment events which have built the Procter and Gamble profile on site.  We regularly present at our own internship hiring sessions as well as at wider alumni and employability events. The University focuses on the employability of its students and prepares them for the employment market in the North East region and across careers.
I find the collaboration and personal engagement from the Modern Languages team one of the best parts of how we work together. We have built a strong working relationship and are able to support each organisation's aims.
I have been impressed with the employability focus within Northumbria University and how it both supports the students and engages with local employers to provide opportunities for the students.