Sarah Joined University Alliance in March 2020 as Training Manager to support the furth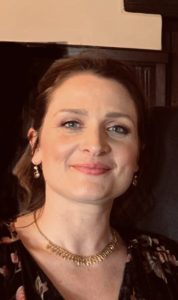 er DTA team.
Prior to joining UA, Sarah was a Senior Projects Officer at a global children's charity, campaigning and advocating for education for all. She was the lead on the organisations Youth Team, comprised of over 900 education campaigners based in over 90 countries. Her work involved her securing youth representation at high level meetings and in 2019, she accompanied three volunteers to the United Nations General Assembly, in New York.  Prior to this she worked in the Early Years education for over a decade. During that time she was recognised as on Outstanding practitioner by governing body Ofsted, before joining the Professional Association for Childcare and Early Years, a membership organisation representing 30,000 professionals working across the childcare and early years' sector.
As well as volunteer management and engagement, Sarah is experienced in project management. She was part of a project team that successfully delivered regional training and the creation of a business toolkit  for Early Years workers, in response to government policy change, which resulted in an increase in the delivery of funded childcare places.
Sarah is currently studying part time for a BA (Honours) English Literature. She is Chair at a local Musical Theatre School's PTA and regularly fundraises on their behalf