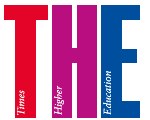 In Times Higher Education, Libby Hackett comments on plans to allocate one-off Heif funding to 12 institutions. The extra £500,000 each to the 12 institutions judged to be the best performers using a formula based on the income each derived from knowledge exchange during the previous three years.
Libby Hackett, chief executive of the University Alliance, told Times Higher Education that the group had already written to the government asking it to review the decision, adding that Heif funding was already distributed to the best-performing universities.
She added that although additional investment was welcome, "we are strongly opposed to the suggestion that this should be given to a small group of universities without any evidence base for such concentration of funding".
"No justification has been given for why the additional income should not be distributed according to the existing formula for Heif," Ms Hackett said.
Read the full article here.