University Alliance

>

UWE Bristol
Partnership will explore use of robots to improve patient care
Helping to eliminate malaria in South East Asia and Southern Africa
Eliminating Malaria by Strengthening Health Programme Management in Southeast Asia and Southern Africa
Every year some half a million people die from malaria, a disease which exists in nearly 100 countries. Focus f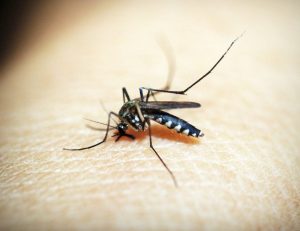 or enhanced malaria programme performance is often placed on the technical challenges, while human and organizational factors are often overlooked. Research conducted by Peter Case, Professor of Organization Studies at the University of the West of England, Bristol, has focused on improving programme management and service delivery at the operational level of malaria healthcare.
Funded by the Bill and Melinda Gates Foundation and the US Navy Malaria Research Centre the research demonstrated how organisational systems in malaria zones can more effectively manage transitions from malaria control to elimination. The research has culminated in the Organization Development for Malaria Elimination tool that uses a new participatory approach for tackling malaria. The tool has been implemented in Vietnam, Zimbabwe, Eswatini and Namibia, leading to significant improvements in programme delivery, including data quality and communication, as well as fewer drug stock-out events. These programme delivery improvements have subsequently led to improved detection, testing and treatment of more than 3 million people with malaria in Zimbabwe alone. Additional benefits, such as capacity building of healthcare professionals and development of accredited training of National Malaria Control Programme staff, have also accrued, creating sustainable impacts in these regions.
Read more here. 
The Foundry at UWE Bristol
The Foundry at UWE, Bristol was part-funded by the Institute of Coding and is delivering a range of new courses to tackle skills shortages in digital technology.
The Foundry hosts a high-profile calendar of technology outreach and engagement events across cyber security, computer science, creative technologies and STEM subjects designed to widen participation around coding and digital skills.
Preparing Police Officers for Real World Situations at UWE Bristol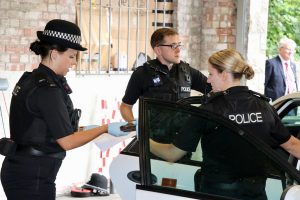 UWE Bristol has teamed up with Bristol and Avon Constabulary to develop and offer a three-year Police Constable Degree Apprenticeship. This makes the constabulary the first force in the South West to move its initial police learning to a degree-based apprenticeship. This is an excellent way of training police constable recruits for the force, while enabling them to gain a qualification.
Launched this year, the programme places the apprentice officers in real-life situations. During lectures and workshops taught both at the police headquarters in Portishead and at UWE Bristol, they learn about leadership, communications and legislation, as well as cyber security. They also learn bespoke skills central to policing, such as how to handcuff someone safely.
In Short:
The first 30 apprentices started their course in July 2019.
There are now six intakes of 30 apprentices every year.
Apprenticeships last for three years, during which students spend three quarters of their time learning on the job and the rest studying.
Apprentices are paid £20k+ a year.
University of the West of England (UWE Bristol) Vice-Chancellor Steve West said, "This programme highlights our devotion to working in partnership to deliver practice-based courses that provide individuals with the right skills and ensure they are ready for the workplace."
Police and Crime Commissioner Sue Mountstevens said "Local people deserve the best officers on our streets to keep us safe and the new apprenticeship prepares, trains and supports officers to deal with the complex crimes they will face as part of their role."
Healthy ageing case study: James Robson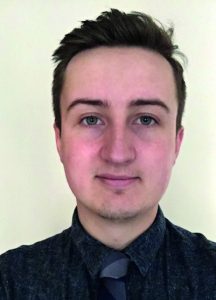 James Robson is in the first year of his PhD at UWE Bristol 
Trillions of other organisms share our bodies which may have an impact on our health. James Robson is fascinated with the gut microbiome and wants to understand what relationship it may have with colorectal cancer. 
Colorectal cancer – also known as bowel cancer and colon cancer – is one of the largest killers in the developed world, and has the second highest incidence of any malignant disease in men and women. In the UK, bowel cancer is one of the most common types of cancer, and most people diagnosed with it are over the age of 60. 
The gut microbiome is a complex ecosystem of commensal, symbiotic and parasitic organisms, which are in constant communication with the gut, the immune system and the nervous system. By identifying bacterial species and their metabolites as contributors or indicators of a disease state, James' research could potentially lead to the development of new diagnostic measures and treatment strategies.
Debbie Jenkins, PGCE teaching training course
UWE Bristol
As a mum of two in her thirties, Debbie decided to completely change direction and retrained to teach children with special needs in primary schools.
She did a master's in Special Education Needs near where she lives in Wales, and then applied for the PGCE teacher training course at UWE Bristol.
Changing careers was a massive decision for Debbie. She was studying full-time on the course which was a big commitment with her family to think about too.
I was very determined and it was great to use my brain again. My tutors were always there to listen, chivvy me along and offer extra support when needed. I loved every minute of the PGCE, and I'm doing a job I love now. – Debbie Jenkins
Mobilising Bristol's students to create a greener future

A joint project between Bristol's two universities and the local community has won an International Green Gown Award in recognition of its work to pave the way for a more sustainable region and provide students with work experience that holds weight in the real world. 
Food wastage, water scarcity, carbon emissions – these are just a few of the hurdles we need to overcome to ensure a sustainable future. So what better way to achieve this than by mobilising students to engage with the community, charities and with businesses to tackle some of these issues?
Two universities in the South West are doing just that. As part of Bristol's year as European Green Capital in 2015, the University of the West of England (UWE Bristol) and University of Bristol, along with their respective Student Unions, teamed up to create 'Green Capital: Student Capital – Unleashing the power of Bristol's Students.' This project was supported by a Catalyst Award from Hefce and with resources from the partners.
As lead for the project, I was keen to ensure that it sets ambitious goals for engaging students and offers them the chance to get involved in sustainable activities that could have long-lasting impact for both themselves and the place in which they study and live. Over the past few years, we have opened up opportunities for thousands of students which help to develop their skills and understanding. At the same time, they get to learn about the city of Bristol, its sustainability challenges and opportunities. This is important as approximately one in ten Bristol residents is a student.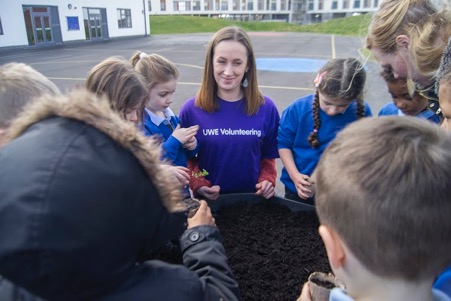 More than 8,000 students have so far given some 130,000 hours of their time for the Student Capital project through activities such as volunteering, placements, internships and projects in over 200 local organisations, including wildlife conservation groups, schools, local businesses, charities and healthcare providers.
Work has included conducting waste and energy audits to help companies develop sustainability strategies. Many volunteers have also collected surplus food to help create meals for people who experience food poverty in the city. Finally, the project has teamed students up with schools to help deliver workshops on climate change, sustainability and energy.
In March, the project won an International Green Gown award for Student Engagement. The Awards recognise exceptional sustainability initiatives in higher and further education institutions. The judges described the winning entry as a dynamic city-wide project with a direct impact on graduate employability.
Chris Willmore, the University of Bristol project lead, and I are delighted with the recognition the project has received but winning such a prestigious global award is the icing on the cake. The success of the project is very much due to the enthusiasm and commitment of the staff team, and collectively we are so impressed with the effect this project has had on our students and the organisations they work with.
For example, Eleanor Lynch worked with a school while studying for her BA in Geography at UWE Bristol. She said: "Apart from gaining valuable experience working with children, I learned a lot about how to inspire and encourage young people about the world around them from a variety of different organisations and teaching professionals."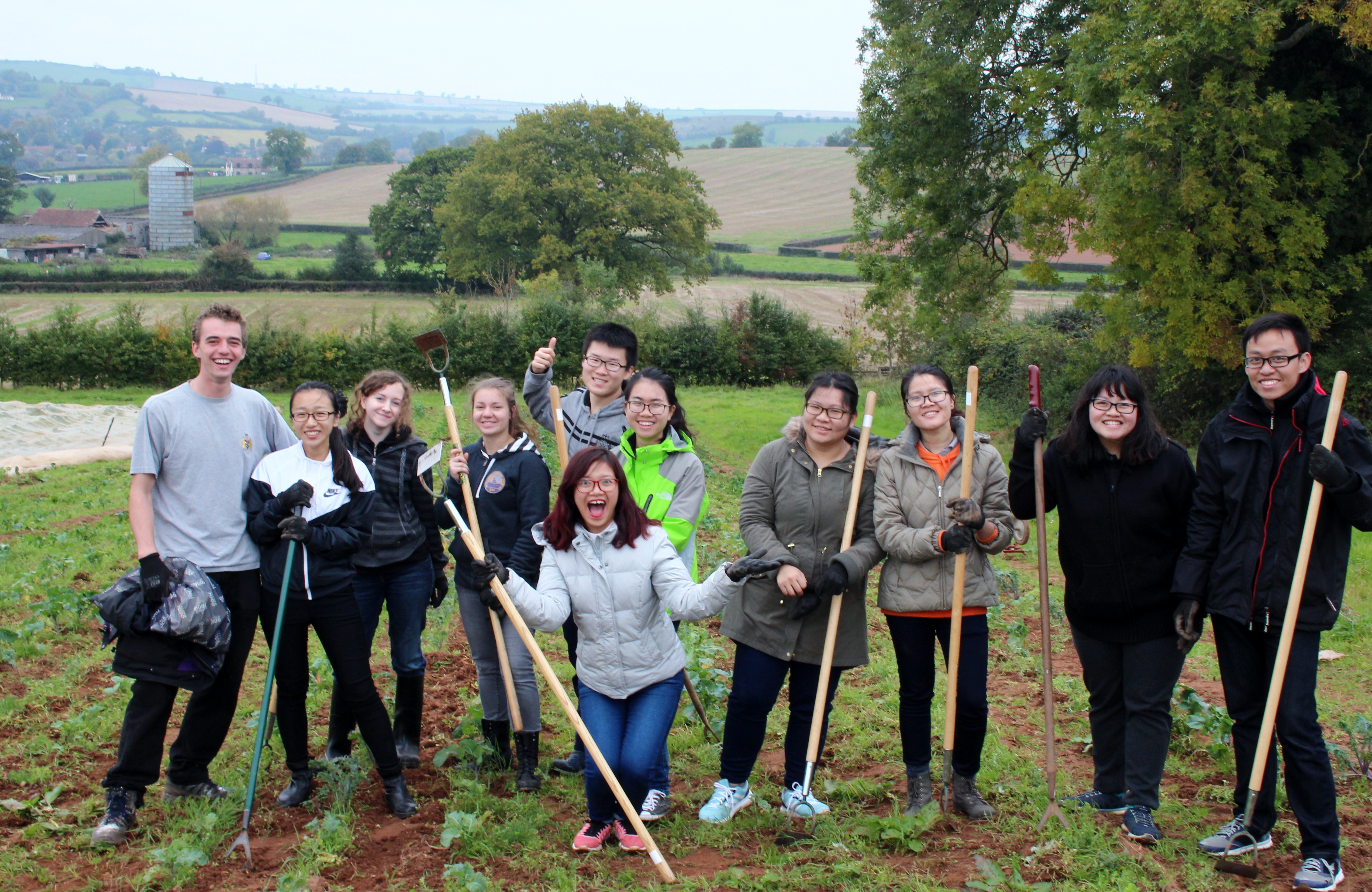 International student Yi Zeng, who was studying for an MSc in nutrition, physical activity and public health at Bristol University volunteered at Walk For Health Bristol and other organisations involved in the project. Zeng said: "Volunteering exceeded my expectations. It has helped me learn a lot more about Bristol as well as enriching my student life in the UK."
Growing Support, a not-for-profit community interest company (CIC) that enables the elderly to get involved with gardening, received several volunteer students. "Having students involved in our project has been great because they bring a real diversity to what we do," says Ruth Baker, who has worked with the volunteers. "We work with older people and so having young volunteers is just fantastic for everybody involved."
Now we are thinking about the future – in particular to perpetuate Student Capital's effectiveness. One of the ways  we are achieving this is through Skills Bridge, an online platform we developed that makes it easier for organisations to find volunteers via the two universities for environmental projects.
Student Capital can be adapted for any group, institution or community. As European Green Capital in 2015, Bristol produced "The Bristol Method," a best-practice document for sustainability to help other cities.  One of its modules is about the Student Capital experience, which provides guidelines for others who want to set up a similar framework to engage students in tackling sustainability issues.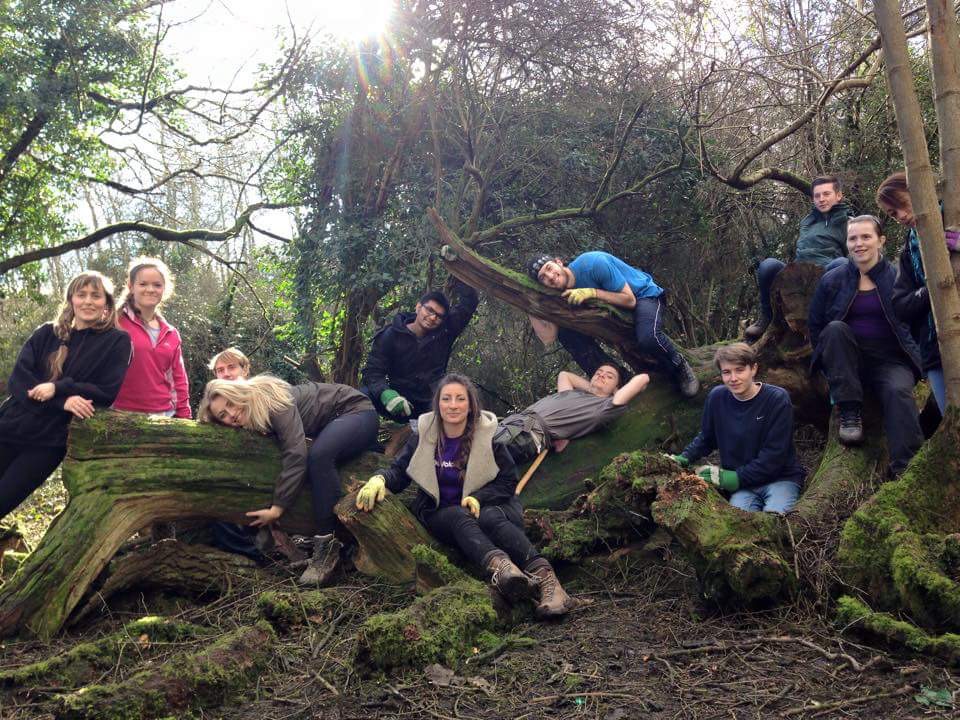 Read more information about Green Capital: Student Capital.
As well as the International Green Gown Awards joint win for Student Engagement, UWE Bristol won an unprecedented second International Green Gown Award for Continuous Improvement, which recognises higher education institutions' sustained and successful activities to improve social responsibility and environmental performance.