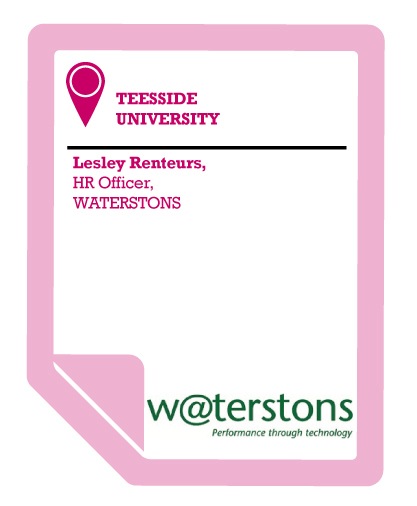 We're an innovative IT company. We have a flexible working culture and we're really keen that everyone here continues learning all the time – expanding their knowledge and experience, taking exams and courses but also attend networking events. It's important to gain extra experience and develop as individuals.
We started working with Teesside University because of its close location to us. But they also have a lot of good courses that attract students to us.
We've had a lot of interaction with their careers service. We have a good relationship, they promote all of our graduate placements and opportunities which they are very good at advertising to students through the careers department but also through different faculties.
We've got about three or four recent students that have come in – one in particular we met at interview, we really liked him and offered him a role straight away. He's done really well and we only found out afterwards that he got top marks at his university. He has been asked back to his department to talk about his experience of working at Waterstons and going to university.
I suppose I wasn't sure what sort of students there would be at Teesside University and whether they would be relevant for the roles that we advertise. I've been surprised by the range of different programmes that the University runs in relation to IT. I've attended the EXPO TEES event every year to showcase the work that students had been working on and it's great to see the variation in the programmes that they run.
Our relationship with Teesside University is valuable because it's going to help us continually find really good graduate recruits. They're very good at helping us to promote our events and our roles and encouraging the students to come along. The University has been really helpful and proactive. The students are enthusiastic and always keen to come and meet us and discuss roles and opportunities with us. And the careers team are excellent. The people that we have taken on have been a real success, they are motivated and know what they're signing up for. People we've met and interviewed are very enthusiastic and interested in what Waterstons do so when we do take them on they're very keen.