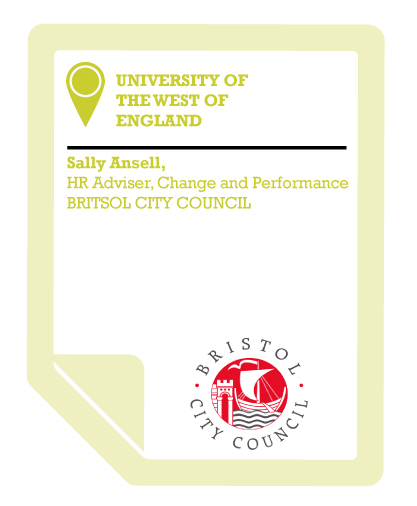 We make sure that we fulfil our responsibilities to the wider community, we place great importance in helping young people to become work-ready and developing their employability skills.
We offer graduate placements which develop students employability skills and help them go on to get a job. With the University of the West of England (UWE) we have two formal placement schemes – a winter scheme for graduates and a spring/ summer scheme for undergraduates. For the winter one we take around 15 placement students and 15 again in the summer.
Both the placement schemes are run by UWE and the team have been so helpful. Right up until the last minute UWE was there taking phone calls and speaking to our team about vacancies for placements. They've been very flexible. We have a very good relationship with quite a few of the people who work at UWE. We're all working towards the same thing – to help young people to become work ready.
Regarding the Management Graduate programme that Bristol City Council has run in the past, UWE has also been good at making sure our fixed term graduate posts are advertised, particularly to underrepresented groups. It was really useful to have someone from UWE sitting on the joint interview panel for the two-year graduate programme. We were able to discuss with UWE what worked well and what we would be looking for from a successful candidate. So UWE got a good understanding of what we, as a large employer, were looking for.
The students and graduates bring some really valuable skills and experience. They are highly motivated and so they can really contribute to our work. The more years we run these schemes with the University of the West of England the more confident we feel that students can complete complex tasks and projects for the business. The fact that we can offer placements in a really wide range of areas means that they will go back to their friends and talk to them about the experience and hopefully make it a more attractive organisation to work for. An aim for all councils is to increase the number of young people they attract to the workforce. Having young people with innovative and new ideas is so useful for the organisation and to help the organisation grow and move forwards.
UWE has got really great quality students, they've got a great team behind all of the initiatives that we work with them on and we've had nothing but positive experiences.