Scenario D: uni_market
Competitive Society & Growing Economy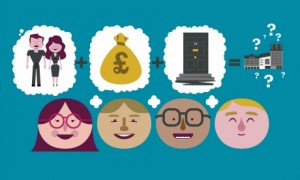 The broader outlook 
Widespread economic growth is restored and a reinvigorated market-centric approach has returned to dominate world affairs. The world's political and economic landscape has become increasingly characterised by competing global blocs. Economic growth is being driven by rapid technological advances and new high-tech industries. Higher education is an important gateway for creating the skills that enhance the competitiveness and productivity of each nation. The job market is highly reliant on the skills that are provided through higher education. 
Global competition
Higher education is more than ever viewed as a strategic device to gain competitive advantage. The government has highly targeted investment in research and university places that will enable the UK to compete. Research funding becomes highly selective in terms of both quality and the direct economic impact of research.
The government targets some public funding to subsidise university places for the highest achieving school leavers but leaves the rest open to market competition. Given the very high demand for higher education, the majority of institutions derive nearly all of their funding from non-subsidised, student fees. Highly reputed courses, offering access to highly paid jobs, are able to charge the highest fees. Institutional brands will play a role but smaller, specialist, high-end providers will come into this highly-profitable market. Competition is now global as institutions from growth blocs feature in equal measure in world higher education rankings. English institutions and their international rivals are now competing for resources in the UK by building their best academics and research into global brands.
The most obvious manifestation of this transnational competition has been in the proliferation of overseas campuses. These overseas arms serve to attract funding in high growth markets and appeal to prospective students with the promise of an enriching experience.
Conversely, elite overseas universities have set up campuses here. Universities have become increasingly specialist to enhance their appeal in this crowded and highly competitive higher education market. Universities are forced to narrow their focus to improve the quality of teaching and research, enhance their prospects of winning grants and attract the best students. Market forces ensure that those institutions that are not globally competitive fail.
Explore the other scenarios