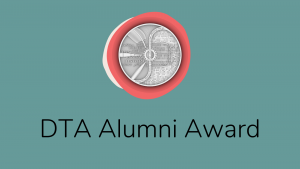 This award is for the DTA Alumni who has demonstrated their commitment to one or more of the UA principles, taking it forward from the DTA programme to their post-PhD activities.
---
Rob Seaborne Liverpool John Moore University for his proactive engagement in leading and developing mental health resources and an open and honest approach
He is a model UA DTA ambassador and student. He moved from a sport science-based background to a PhD research project heavily embedded in molecular and cellular biology. He approached this challenge with 100% commitment and a desire to add something quite fundamental to our knowledge of muscle adaptation and has continued this approach in his post-doctoral training. He tackles any problems he encounters in a professional manner and with 100% commitment, in the style of someone with far more experience under his belt than someone in the early years of his training. Rob takes a positive approach to all that he does. He fully supported the Autumn school, which we hosted and led the way in ensuring the delegates had a fantastic experience of Liverpool, but also engaged fully with the presentations and even managed to collect data from the event. He uses a proactive approach culminating in impactful research and reflection – this is evident, not only in the high quality research papers he has published, the offer of a post-doc at QMUL but incredibly importantly, also through the development of Inside Academia, relating to mental health in academia (https://www.insideacademia.co.uk/) and The MindSide Podcasts (https://www.insideacademia.co.uk/mindside-podcast). These illustrate his wider professional engagement with not just mental ability, but also mental health in academia.
It has been an honour and a pleasure to work with Rob. He is an open, honest, collaborative and professional academic. His approach to metal health and research are impactful and solutions focussed, underpinned by a desire to overcome barriers and to enable all. I know he will continue to develop and to foster the values and the principles of the UA DTA. In my view, he is an excellent UA DTA alumnus.
---
Naomi Burn Teesside University for working collaboratively with colleagues across different projects and a professional, innovative and fun attitude
Dr Naomi Burn (PhD awarded 2020) formulated and tested a workplace-based exercise programme. Her professional, innovative, and fun attitude was key to her success, by engaging with and inspiring non-academics throughout a novel programme. Naomi also participated in extra-curricular activities, including DTA summer/autumn schools, and cohort building workshops. Her strong research and collaboration skills led to DTA student Ryan Kenny inviting her on his systematic review team (publication 1). She also joined an external research group, exploring fitness and quality-of-life associations in children. Here, Naomi's ability to overcome barriers and challenges during the COVID period was highly commended. Naomi has post-PhD involvement in dance for people with breathlessness research, through DTA supervisor, Dr Samantha Harrison (publication 2). She continues to embrace DTA's principles as Post-Graduate Tutor and elected Lead of the Early Careers Researcher Programme at Teesside – thus providing further evidence of the professional, collaborative and impactful qualities Naomi possesses.
---
WINNER: Molly Browne Coventry University for having a positive impact upon peers and demonstrating a collaborative, supportive and collegiate approach
I would like to nominate Dr Molly Browne as she has been a 'one-woman support system' for DTA students. She remains open and honest about the issues she has had within the course of her PHD journey, she has been consistently welcoming at DTA events and really helps us settle into this community. Alongside this her professional and positive outlook has really inspired us to do the best we possibility can. She continues focus on solutions and be impactful in both her research, through conferences and publications, but also personally by working with junior academics through worries and overcome struggles. Her democratic and collaborative approach has made me feel personally included, in a world where I usually feel like an outsider. Her fun and enjoyable nature towards research and on a personal side really show that she is a credit to the DTA community and academia in general.
---
Pascal Schirmer University of Hertfordshire for the fundamental role he has played in supporting peers and continuing collaborations in a positive and supportive manner
Pascal successfully completed his PhD project in February 2021, with his research being published in 7 journal and 10 conference papers of mainstream and top-tier journals and conferences in the areas of energy signal processing and AI-based management.
Except his outstanding performance and professionalism, Pascal was always positive, supportive and helpful to other DTA-Energy research students of our University sharing his knowledge and experience to his peers. Pascal actively participated in all DTA-Energy seminars/events including the 1st ICESF conference, while in the 2nd ICESF he was member of the Local Organising Committee and as Technical Chair I can confirm that his contribution to ICESF 2020 was significant and valuable.
Pascal is now working at the R&D department of BMW (Munich) and is also continuing collaborating with UH as visiting research fellow. His contribution to the DTA-Energy programme was valuable and he has my full support for the DTA Alumni Award.