University Alliance brings together leading global universities for science, technology, design and the professions to tackle the big issues facing universities, people and the economy
Together we:
educate 20% of all students in the UK – including 1/4 of all undergraduates on STEM courses, 1/3 in design, 1/4 nursing, 1/4 teacher training
deliver around 50% of all sandwich courses
have just under 300 research units undertaking world class research
with over 50% of our research income in STEM-related areas
1/4 of all UK research teams undertaking world class research in Allied Health, 1/4 of all those in General Engineering, Architecture and the Built Environment
employ approximately 60,000 people, including 20,200 research staff (15% of all researchers in the UK)
have a turnover of £3.7bn with an estimated economic impact of £10bn
lead the enterprise and entrepreneurship agenda with over 20,633 business links (including just under 14,000 SMEs) and
44% of all turnover and 39% of all jobs from UK graduate start-ups
Our mission at University Alliance is to enhance the capability of the UK's leading universities for enterprise and industry to create an innovative knowledge economy.  We do this by representing our members nationally and internationally, working with them to shape policy and decisions and gathering, creating and sharing knowledge.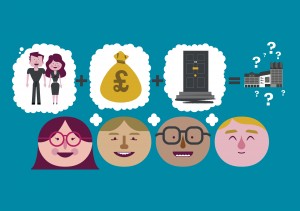 Alliances universities are… Connecting Research & Growth
Alliance universities have been in the business of meeting economic need for over 100 years, many established as institutes of engineering and design to meet the needs of the industrial revolution. Alliance universities have distinct approach to combining science, engineering and technology with design and the creative industries. They have a deep understanding of the industrial and commercial strengths of their local economy through close connections with the world around them. Research at Alliance universities forms an essential part of the UK's research and innovation landscape.
Alliance universities are… Transforming Lives
With 80% of new jobs in high-skill areas it is vital that we have a system that enables all those who have the ambition and ability to succeed at university to do so. Alliance universities work closely with employers to provide over 50% of year long work placements, and have a reputation for addressing barriers to access and equipping graduates with the skills and abilities needed to secure employment. They take a diverse range of students and offer them a research and practice informed learning experience. This enhances their employability skills and, as a result, Alliance graduates have some of the highest rates of graduate-level
employment in the UK.
Alliance universities are… Focusing on the Future
The central role of universities within our innovation-based economy is a significant focus for University Alliance. We know that our universities are providing more than just degrees – they are critical to the future growth of the economy. As major deliverers of highly employable and enterprising graduates, Alliance universities are critical to our changing economy. Their innovative, global and entrepreneurial approach is enabling individuals and communities to adapt to new opportunities and challenges by building their creativity, agility, resilience, flexibility and global presence. Alliance universities have a broad base of some of the most selective courses in the country to support this.