Plymouth University
Address: Drake Circus, Plymouth, Devon, PL4 8AA
Website: http://www.plymouth.ac.uk
Telephone: 01752 600600
Vice Chancellor: Professor Wendy Purcell
As the enterprise university, Plymouth is an ambitious, world-class institution committed to maximising opportunities through partnership with business, communities and translational research for the benefit of the region and beyond.
The RAE 2008 saw Plymouth named as a top 50 University and the 'most improved' with 80% of its research judged as being of international repute, with a particularly strong reputation for computer science and marine research.
Plymouth is home to one of Europe's largest Marine Institutes and in partnership is building a new world-class marine facility which will house state-of-the-art research facilities, including the most advanced wave tank testing equipment in the UK.
The University is an award-winning leader in knowledge transfer and the largest provider of KTP in the South West. It has been appointed as the manager of two innovation centres in Cornwall, which are designed to drive economic development in the county by working closely with the business community and drawing them into these knowledge bases. The University is also partner in the Peninsula Growth Acceleration and Investment Network – a 'growth hub' that brings together investors, researchers, businesses and advisors with a focus on growing enterprise and fostering innovation across the region.
The University has embedded sustainability at all levels of its corporate strategy and in 2010 was voted number one in the People and Planet Green League.
Recent news from Plymouth University
Related to Plymouth University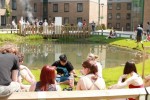 Universities have made impressive strides in contributing to the green agenda since the issue became a national priority following the 2008 Climate Change Act. In many cases they are going above and beyond what is required of them, demonstrating commitment … Continue reading →
The role of universities as catalysts of economic growth and as anchors in their region has been called out loud and proud in the Witty Review.  And about time too I say – and especially pleasing for those of us who … Continue reading →
We respond to today's (30 July) announcement that Professor Wendy Purcell, Vice-Chancellor and Chief Executive of Plymouth University, has been appointed as the higher education representative on the Board at the Department for Business, Innovation and Skills. Professor Steve West, … Continue reading →
Enterprise as employability "The calibre of the students was really strong and the organisation and commitment from the careers service demonstrate their dedication to raising the employability of their students and ensuring they have the best opportunity to move in … Continue reading →
A fierce row has broken out over new pressure on schools to focus on getting students into 'big brand' universities, writes Anna Fazackerley in today's Guardian. Libby Hackett, director of the University Alliance, a group of business-focused universities that includes Plymouth … Continue reading →
Explore the themes » Our physical environment matters to everyone and understanding it better could save the many lives lost each year in difficult environmental conditions. Rip currents are responsible for hundreds of drownings and more than 100,000 lifeguard rescues on … Continue reading →
Vince Cable visited Plymouth University yesterday where he announced they were the first successful project to be awarded Regional Growth Fund money. While on his visit, Business Secretary Vince Cable announced the opening of the Plymouth University and Western Morning News … Continue reading →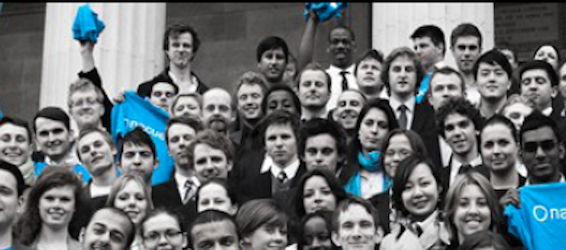 Six Alliance universities are to host an exciting new research project being led by the National Consortium of University Entrepreneurs (NACUE) and Lloyds Banking Group on 'Developing Entrepreneurial Students & Graduates'. University of Plymouth, University of Glamorgan, Nottingham Trent University, Manchester Metropolitan University, Teesside … Continue reading →