University of the West of England
Address: Frenchay Campus, Coldharbour Lane, Bristol, BS16 1QY
Website: http://www.uwe.ac.uk
Telephone: 0117 965 6261
Vice Chancellor: Professor Steven West
UWE has well over 1,000 developed partnerships from Aardman to the World Health Organisation, from North America to Vietnam, which it uses to the benefit of its students, research and knowledge exchange activities.
The 6th largest university in terms of its 30,000 degree students and the largest provider of postgraduate education in the South-West, UWE has doubled the size of its main campus through a deal with HP. The university is the winner of the Exel Widening Participation University of the Year, through delivering an annual outreach programme to 10,000 pupils and 20,000 volunteering hours.
A third of research is world leading/internationally excellent and regularly a top new university for successful research applications. UWE runs a unique Graduate Development Programme to improve the employability skills of students giving them consistently high employment.
Recent news from University of the West of England
1 January: UWE graduate helps spread gorilla conservation message using pedal power
UWE documentary film graduate Emma Tyrrell is using pedal power to help bring wildlife conservation messages to young people in the UK and Africa.Emma, who graduated from UWE with a masters' degree …
1 January: Arthritis patients want more psychological and emotional support
New research from UWE Bristol has found a high demand for help to cope with the social and emotional implications of inflammatory arthritis among patients. The study, which will be presented at …
1 January: UWE Bristol student conservationists progress to finals of the Quarry Life Award
A team of student conservationists from UWE Bristol were judged as one of the top five UK entries in reaching the finals of the Quarry Life Award, a prestigious international competition....
1 January: UWE sound expert works with Imogen Heap to kickstart musical gloves project
UWE computer music expert Dr Tom Mitchell is part of the team working to make musician Imogen Heap's pioneering Mi.Mu gestural gloves more widely available. The team has recently started a …
1 January: UWE Bristol hosts Xavier Rolet, Chief Executive, London Stock Exchange Group
The Bristol Distinguished Executive Address SeriesDate:07 May 2014Venue: Brunel's Old Station, The Passenger Shed, Bristol Time: 18:00Xavier Rolet, Chief Executive, London Stock Exchange Group, is …
Related to University of the West of England
Living and Learning in 2034 looks at how the student experience might change over the next 20 years. Futures work and scenario analysis is not unusual in the higher education sector, but we were not aware of any other study … Continue reading →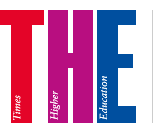 Vince Cable has said that he wants more high-achieving overseas graduates to be allowed to stay in the UK to work after warning that international students receive a "warmer welcome" in rival nations such as the US and Australia. However, … Continue reading →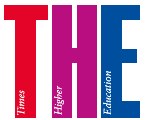 University Alliance has responded to criticisms over the appointment of Professor Madeleine Atkins as the new Chief Executive of Hefce. Speaking to Times Higher Education, Professor Steve West, Chair of University Alliance, suggested that this "ridiculous" argument derived from "academic … Continue reading →
Internships Scheme "The internships have been of great benefit to our company, which is still in its early days. Both interns were a perfect fit for the company and we've been so impressed that they have both been offered (and … Continue reading →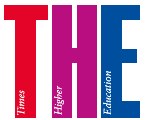 Speaking to Times Higher Education (THE) about changes to student numbers and the introduction of AAB, Steve West, chair of the University Alliance and Vice-Chancellor of the University of the West of England, warned against further deregulation of student numbers. … Continue reading →
As I start my term of office as Chair of University Alliance, we see the initial impact of the reforms to higher education begin to work their way through. Students are starting university under the new student finance system and … Continue reading →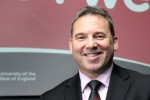 Speaking to John Morgan, at the Times Higher Education, Professor Steve West, the new chair of University Alliance, talks funding policy and standing firm. Finding ways to finance higher education through taxation and protecting research funding beyond a small elite … Continue reading →
Explore the themes » The University of the West of England (UWE) has been a centre of excellence in biosensor research since the 1990s, with its expertise being applied across a wide range of areas including food and environmental monitoring, … Continue reading →
Higher education is going through massive change at the moment, as is the country. So much focus is on dealing with the here and now, which is obviously critical, but there is not enough thinking about what the future is going … Continue reading →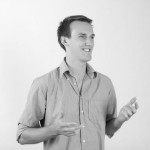 Finding high-tech solutions to real-world problems Michael Scott, BSc (Hons) Computer Systems Integration, University of the West of England I applied for the placement at CERN about mid-way through the second year of my degree.  I didn't think I was … Continue reading →