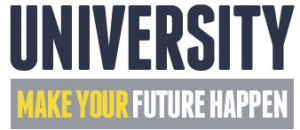 Fees hit the headlines again yesterday after a couple of months off-stage. BIS have just made their student finance campaign material available to ensure consistency of messaging. So I thought it was the best time to write again about why no one should be put off going to university.
There are still massive misunderstandings about what exactly is changing when it comes to university funding – both the reason behind the changes and the actual changes.
Universities will not come out flusher
To make cuts in spending, from September 2012 Government will cease to give universities the cash they currently provide to cover the cost of teaching a degree – the Teaching Grant. Teaching has previously been paid for from direct Government funding (via the funding councils) with around a third being paid for by students once they graduate and earn at least £15k.
To maintain the same level of funding once the cuts take effect, the amount graduates contribute has to go up. What graduates will have to contribute under the new system is not in addition to the money universities currently get from Government for teaching. In almost all cases, it replaces it entirely. Strategically important and vulnerable subjects will still receive public funding.
No one will have to pay up front
In order to cover the cost of teaching that has been cut from Government, the amount the graduates contribute will be greater for those students beginning in September 2012. No one should be put off going to university because of these changes.
No matter what your financial circumstances, the following facts are true for everyone planning to go to university:
there is no upfront payment; you study first and contribute later.
it is not like a credit card debt or a mortgage – it is just a little bit extra on your income tax.
you will only start contributing once you have graduated and once you are earning over £21,000.
if your salary at any point goes below £21,000 or you stop working then you'll stop making monthly contributions.
For a graduate earning £25,000, for example, they would be paying back just £7 a week. The contribution calculator is quite nifty. It is a shame they have called it a 'loan repayment calculator' though, as it reinforces the misconception that this is a burdensome, mortgage-style loan.
With access to clear information about courses on offer and a good understanding of the student financial support on offer, future students should be empowered to make the best choice for them. Future economic growth will depend on a highly-trained and educated workforce. Higher Education has a critical role to play in delivering this. And the value of going to university still out-weighs the investment graduates will be asked to make in future – check out our More than just a degree campaign page to hear the stories of empowered students for yourself!