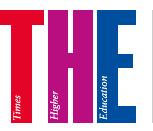 University Alliance claims focusing funding on large units may stifle research base. Paul Jump reports – read full report here.
Concentrating research funding on large departments would not improve research quality or productivity, according to a report commissioned by the University Alliance.
The mission group, which represents 23 "business-engaged" universities, most of which have relatively small departments, asked the data provider Thomson Reuters to analyse citation profiles and the results of the 2008 research assessment exercise for evidence.
The resulting report, published this week, finds a "significant positive correlation" between research unit size and RAE score, especially for smaller units. It also proposes that there may be a "critical mass" below which units are not viable, although "this is likely to be relatively small and differ between subjects".
In terms of the citation counts garnered by papers submitted to the RAE, the report finds that smaller research units typically perform less well than large departments, but notes that there are median-size units that perform "as well as, if not better than, larger research units", while "the very largest research units do not seem to perform better than those of around median size".
It speculates that, rather than scale driving excellence, excellence enables small research units to grow by allowing them to attract more funding, while poor performance causes large units to shrink. "If funding was to be concentrated on the basis of scale, small excellent units would be lost. The effect of this would be to stifle the research base," it says.
The report, Funding Research Excellence: Research Group Size, Critical Mass and Performance, also finds no significant correlation between unit size and researcher productivity. It says that peak productivity, in terms of papers produced, is often found in departments of median size, adding that "funding on the basis of scale would not improve overall productivity but might eliminate some of the best units".
Libby Hackett, director of the University Alliance, said the report was a response to the mission group's concern that some in the research community – such as research council chief executives and Sir Adrian Smith, director general for knowledge and innovation at the Department for Business, Innovation and Skills – were misinterpreting the government's "official line" about the importance of concentrating funding on excellence.
Some research councils have moved to confine their PhD studentships to larger units, while BIS has instructed the Higher Education Funding Council for England to limit research funding to "research centres of proven excellence, with the critical mass to address national challenges and compete internationally".
Hefce responded by cutting the amount of research funding allocated on the basis of two-star ("internationally recognised") research.
Ms Hackett said she strongly backed focusing funding on excellence but said that the report proved that this was not the same as concentrating it on large departments: "We would like the government to reiterate that funding on the basis of excellence alone is the best way to strengthen the UK research base."
paul.jump@tsleducation.com.