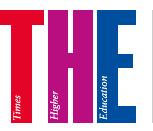 Effort to mitigate AAB and core-and-margin effects spells trouble for post-92s. Simon Baker reports – read the full article here.
Libby Hackett, director of the University Alliance group of institutions, said: "The presumption that these universities can take the hit is extremely frustrating.
"It comes down to a fundamental lack of value attributed to certain parts of our higher education sector by this government."
Alliance universities deliver about a quarter of all Sivs places, but the large size of some of the institutions means that they form only about 11 per cent of their overall student numbers – compared with 22 per cent at the Russell Group and 17 per cent at the 1994 Group.
Ms Hackett claimed that the Alliance would provide a larger proportion of Sivs places if the list of subjects were up to date and not "written from a redbrick perspective".
There is also anger that specialist colleges will be protected, even though larger universities offer thousands of places with portfolio-type admissions. 
Mary Stuart, head of the University of Lincoln, said that while she did not blame Hefce as it was in an "impossible position", Lincoln would have no protection for such arts subjects despite them making up about 30 per cent of provision.
"(The specialists) are being given a level of stability when we are not. There are a lot of large institutions that have embedded art schools, and historically they took them on in order to protect them," she said.