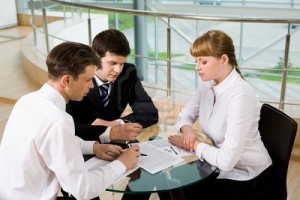 A report out today (7 November 2011) by the Higher Education Careers Services Unit (Hecsu) has shown a significant fall in graduate unemployment.
The annual report, 'What do Graduates Do?' shows that six months after finishing their courses, 69.7 per cent were in employment – a 7.9 per cent increase on last year. The report also says that 63.4 per cent of respondents had graduate-level jobs, an improvement of almost 10 per cent on the previous year.
Libby Hackett, Director of University Alliance said: 
"Today's news that graduate unemployment has fallen is further evidence of demand for graduates in our economy – even in difficult times. As our global competitors know, we need more highly-skilled graduates in order to drive growth and economic recovery. These figures show that the value of a degree is worth the investment for individuals and society, raising hopes and prospects for the future.
"People should not be put off going to university because of financial concerns or the myth that demand for graduates is drying up. There is extensive evidence showing us that it will be innovative, high-tech business that will grow the UK economy. These industries will require more innovative, creative graduates – those who will create new jobs, not simply replace old ones.
"The UK is facing considerable longer term challenges. Economic indicators highlight an existing under-supply of graduates. This, coupled with the continued shift towards higher level occupations in the labour market, requires the Coalition Government, along with our universities, to look for ways to increase participation in higher education if the UK economy is to thrive and remain internationally competitive."