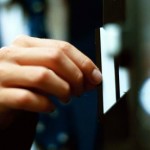 In the University Alliance response to the Business, Innovation and Skills Committee: Government reform of Higher Education report, Director, Libby Hackett said:

"We are entering a time of incredible change for students and universities. Combined with the new student control measures, the scale and pace of the change against the backdrop of the unknown is worrying. We join the Committee's call to hold off from further changes to create a degree of short-term stability and allow for a period of review."There is a growing consensus that the Government needs to slow the pace of change in order to achieve a genuinely student led system.
"A period of review is essential if we are to create a system that will truly meet Government aims to create a demand led system and tackle social mobility.  By attempting to introduce dynamism to the system through proposals such as "core and margin" and uncapping AAB+ number controls, the Government could actually stifle choice and access, particularly for those from less advantaged backgrounds. Left unchecked, this could have a negative impact on social mobility and our capacity for economic growth.
"University Alliance will be working with Government and partners across the sector to support students through this period of change. Ensuring that capable young people and those mature learners looking for new opportunities later in life can aspire to and gain access to graduate employment is a fundamental aspect of the social mobility agenda and crucial for economic growth."