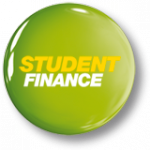 On the 1st September 2012 the way students contribute to their tuition fee changes. There has been a lot of confusion to what this will actually mean. In this handy guide we look at key things that prospective students need to remember:
No upfront money is asked for:  the Student Loan Company (SLC) automatically pay the tuition fees. No student will ever be asked to pay upfront. This is true even if someone has the money in the bank to pay for the course.
"The system is similar to no win, no fee. If you don't benefit, you don't contribute" Liz Shutt, University Alliance
Living costs are taken care of: students can apply for an annual loan of up to £5,550 for day-to-day living costs. If their family income is under £42,600 they will also get a living grant (money you don't have to pay back) of up to £3,250.
No win, no fee: graduates only pay back in relation to how much they benefit.  Unlike credit card or mortgage style loans, there is no risk to taking the loans out because if you are never in a position to pay it back you won't have to.
No debt collectors: money is taken direct from the wage, just like tax.
In 30 years:  loans are wiped out completely, even if not a penny has been paid back.
The repayments are manageable and affordable: graduates will only be asked to pay 9% of their earnings over £21,000. So if a graduate earns £25,000 as a starting salary they will only pay 9% of £4,000 over the year, that's only 99p a day.
It should never be a burden: no-one will ever be forced to pay the full amount back if they can't afford to do so.
The price of a course should not be a factor in a decision: prospective students need to pick the course and university that is right for them, not make a decision based on the cost. Choosing a £6,000 course over a £9,000 course will not change the amount you will be expected to pay back each month because…
…The amount paid back each month is based on income and is unrelated to the amount borrowed: if two friends graduate and earn £23,000 they will both have to pay back the same amount each month, even if one friend has a bigger student loan.
University has a hugely transformational effect on most students. The biggest thing to remember with the new system is that no one should be put off applying from university because of financial concerns. If someone has the ability and desire to go, then university is for them.
Universities need your help in order to tackle the confusion over the tuition fees. Make sure that you help spread the right message to families and prospective students. Together we can tackle the 'myths' and ensure that young people and mature learners have the facts.
With thanks to Martin Lewis and the Independent Taskforce on Student Finance Information.